Asian Film Festival in France takes a break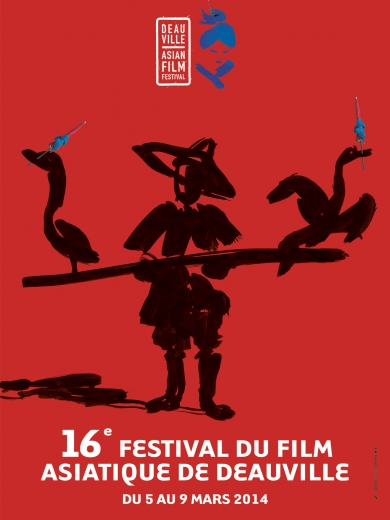 The
Deauville Asian Film Festival
in France has announced that it is taking a break in 2015. Following 16 years of successful editions, promoting Asian cinema and building cultural understanding through films, tributes and master classes the organisers have said that it will have to halt this year due to budget constraints and needs to define a new window for itself in the future.
Since it started in 1999, Deauville Asian Film Festival has presented more than 400 Asian films, discovering new emerging directors and celebrating many renowned Asian talents, in their presence, such as Shin Sang-ok, Shabana Azmi, Lester James Peries, Amitabh Bachchan, Kim Ki-duk, Christine Hakim, Takashi Miike, Fruit Chan, Chen Kaige, Ryuichi Hiroki, Park Chan-wook, James Lee, Im Kwon-taek, Joe Hisaishi, Koji Yakusho, Jiang Wen, Jia Zhang-Ke, Lee Chang-dong, Lee Yoon-ki, Brillante Mendoza, Lu Ye, Lu Chuan, Hong Sang-soo, Kim Jee-woon, Kiyoshi Kurosawa, Pen-ek Ratanaruang, Wong Kar-Wai, Sono Sion, Malani Fonseka, Hideo Nakata, Tsai Ming-Liang…
In a statement, the organisers said:
We are all proud of the artistic success of the Festival and the new festival's format, hopefully in 2016, will continue enhancing our passion for film-making from talents from all around Asia.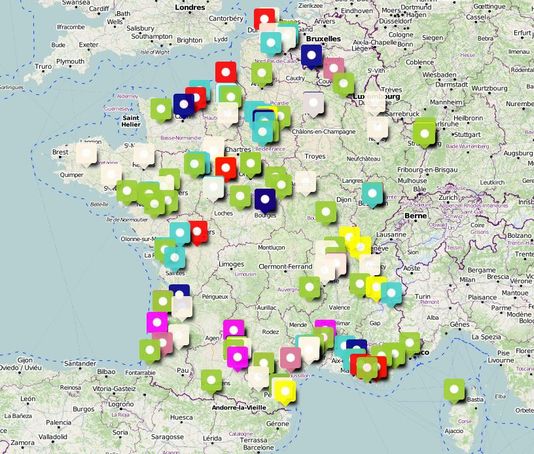 Image: Le Parisien - map of cancelled festivals in France