Apollo 40 under 40 Asia-Pacific 2022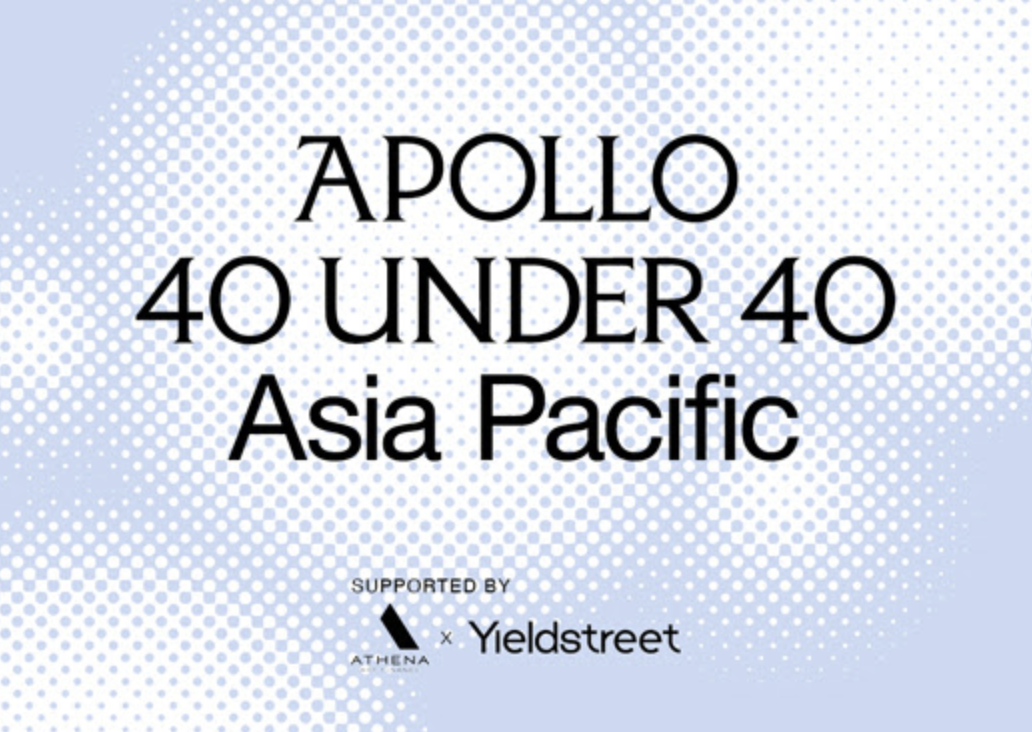 Apollo magazine has announced the 40 Under 40 Asia Pacific, a list featuring 40 people below the age of 40 who are shaping how art is made, experienced, bought and sold.
This 9th edition of the Apollo 40 Under 40 is the first to focus on the Asia Pacific region since 2016. Much has changed over the last six years, with the region attracting international attention as new art fairs bolster an already thriving gallery and museum scene.
The four categories – Artists, Thinkers, Business and Patrons & Advocates – each include 10 individuals or partnerships. Experts across the world provided a longlist of nominations, from which the 40 winners were selected by a panel of distinguished judges with broad and deep knowledge of artmaking across the region.
The list includes those either born or based in the region, defined as East Asia, Southeast Asia and Australasia, but it is just the tip of the iceberg when it comes to young people whose work is transforming the future of art across this region.
Read the full list here or the interviews from four of those on the list.