2018 Children in Museums Award: Call Open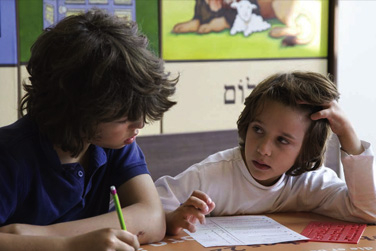 The
European Museum Academy
and
Hands On! International Association of Children in Museums
have launched the
2018 edition of the Children in Museums Award
, an initiative first established in 2011. The Award recognises
excellence and innovation in exhibits designed for children within the museum sector
.
Eligibility
Applications are welcomed from children's museums; from education children and youth departments in museums; and from specialist subject museums with a particular emphasis on children's programming. Museums may be long-established or recently opened.   However,
priority is given to programmes which display recent innovation
.  The project entered for the Award must be current and open for viewing in the judging year.
Entry requirements
Permanent space designed for children up to the age of 14 years
Age-appropriate exhibitions and/or programmes taking account of the cognitive, social and emotional development of children
Permanent staff/ management
Dedicated budget
Interactive learning experiences and exhibit strategies engaging as many senses as possible
Programmes or projects available for viewing by the judges between March and May 2018
Application is open to
museums from Europe and other world regions
. In 2017, the
shortlist
included museums from several European countries, as well as the Middle East and Australia.
Quality criteria
The jury will expect to see evidence of innovation, practicality of design, social values and attention to fine aesthetic qualities.
Good management and adequate staffing is important to ensure that children's experiences are well facilitated.
Preference is given to open-ended learning programmes.
The jury will look for evidence that children have been involved in the conception of the museum and that their opinions have been sought in its evaluation.
The judges are looking especially for museums, exhibitions and programmes and museum environments which:
Display creativity and innovation
Encourage children's curiosity and stimulate their imagination
Have well-researched and conceived content which is appropriately targeted and meaningful to the relevant age-group
Application
Applications should be
submitted by 1 March 2018
at the latest. All applications should be accompanied by a
non-refundable entry fee of 250 euros
, or 200 euros in the case of Hands On! International members. For
additional information and application
to the 2018 Children in Museums Award, please visit
http://www.hands-on-international.net/award/apply-for-the-award-2018/