from - to
18 Sep 2019 - 20 Sep 2019
1st Manila International Performing Arts Summit - FACP, AAPPAC, CREATE Philippines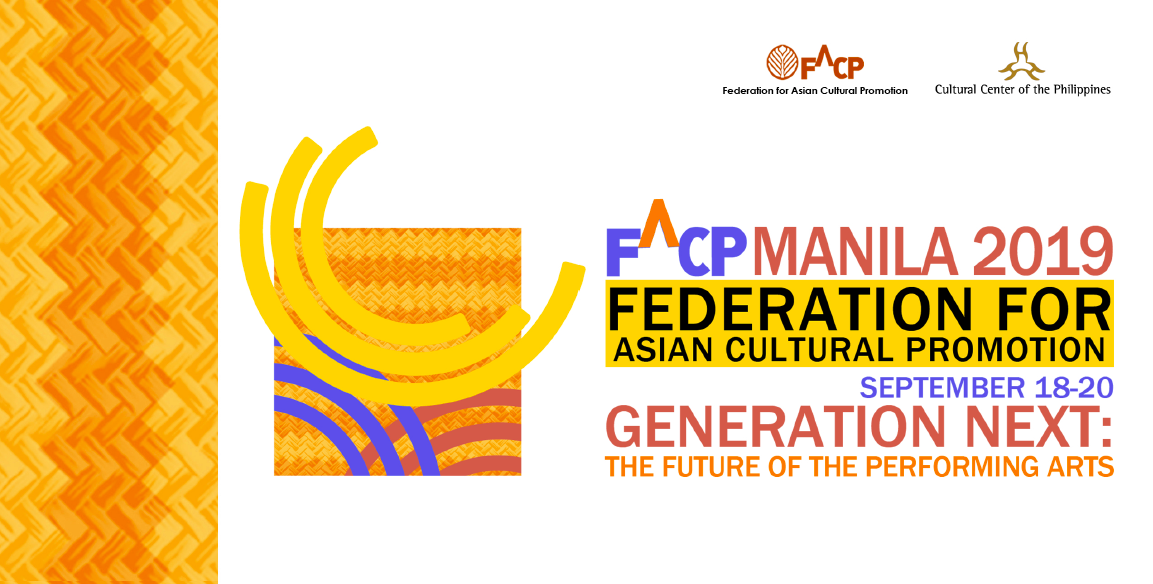 The Cultural Centre of the Philippines invites leaders and pioneers in the arts and business sectors from Asia Pacific and other parts of the world to a multi-platform summit on September.
Bringing together the arts and business sectors from Asia Pacific and other parts of the world, the multi-platform summit aims to leverage excellent performing arts productions and talents in the Philippines and the Asia Pacific Region, as well as raise awareness and broaden the market internationally.
Under the summit, there will be three flagship events – the Federation of Asian Cultural Promotions (FACP) Conference; the Association of Asia Pacific Performing Arts Centre (AAPPAC) Conference and the Manila International Performing Arts Market (MIPAM) + CREATE Philippines.
From September 19 to 20, the FACP Conference gathers content providers and art stakeholders from the Asian region. Established in 1981, FACP aims to promote intra-Asian cultural exchanges and facilitate international touring of artists.
This conference provides a platform for the members of FACP to exchange ideas and discuss issues concerning the entertainment and arts industries in the Asia-Pacific region. It is also a way to forge greater cooperation among members.
Meanwhile, the MIPAM + CREATE Philippines, a global platform for performances and business-to-business exchanges, will take place on on September 19 to 21, 2019.
In partnership with DTI-CITEM, the platform invites international performing groups and festival organizers, as well as local and international promoters, producers and agents from FACP, AAPPAC and CREATE Philippines.
On September 20 to 22, the AAPPAC Conference gathers management executives and presenters from leading performing arts venues in the Asia Pacific region to chart out strategies fostering greater public appreciation and demand for the performing arts.
Resource speakers and panelists, who are experts in their fields, will discuss topics such as cultural diplomacy, arts philanthropy, smart technology, partnerships between the academe and the performing arts centers, the rise of small, independent performing arts spaces and the rise of arts and culture districts and how it enlivens city economies during the three-day conference.
Read more about the 1st Manila International Performing Arts Summit