from - to
01 Apr 2021 - 09 May 2021
13th Gwangju Biennale 2021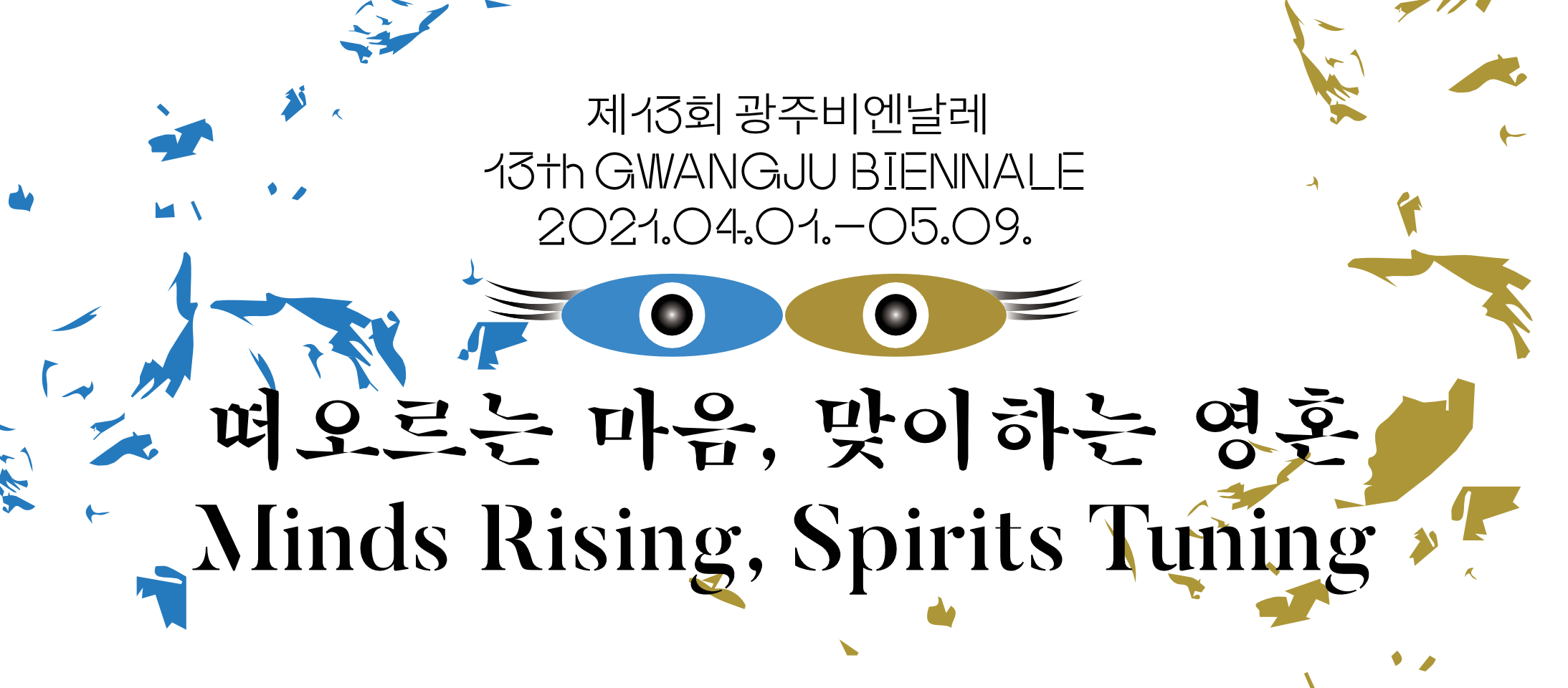 With the theme 'Minds Rising, Spirits Tuning' the Gwangju Biennale is open 1st April - 5 May 2021 in Gwangju, Korea.
The list of participants for the 13th edition of this international biennale: https://13thgwangjubiennale.org/participants/
Due to the pandemic, the biennial has largely been curated and produced remotely (primarily over Zoom) across seven different countries.
Minds Rising, Spirits Tuning sets out to examine the spectrum of the extended mind through artistic and theoretical means. Directed by Defne Ayas and Natasha Ginwala, the 13th Gwangju Biennale (1 April–9 May, 2021) features a dynamic program encompassing an exhibition, a performance program, an online publishing platform and publications, and a series of public forums bringing together artists, theoretical scientists, and systems thinkers. The Biennale argues for the primacy of plurality, positing that points of origin and influence ought to be accessed not only through the dominant technological systems and machinic vocabularies traceable to the West but also relate to heterodox ancestries.
In Gwangju, a city that has long been acutely familiar with resistance building and communal trauma, it is the Biennale's intent to bring mind-expanding practices together with historically conscious propositions. The 40th anniversary of the May 18 Democratic Uprising and people's movement in Gwangju provides an impetus to metabolize journeys through the threshold between life and death—the middle world of the undead—to extend analyses of current strategies of solidarity building and global alliances, and to strive for a deeper understanding of the intrinsic relationship between healing, dissent, and renewal.
Read review in The Art Newspaper: https://www.theartnewspaper.com/preview/south-korea-confronts-legacy-of-1980-massacre