What future for Asia-Europe museum cooperation?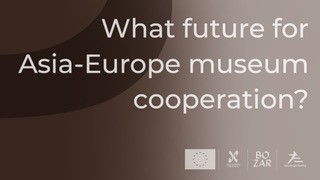 What is a museum in the 21st century and how is its role evolving? Over the past decade or so, debates on these issues have been rising. Museums and international museum networks & associations have been reassessing their position while coping with the multitude of changes in the social, cultural, geopolitical and economic realms. As per the International Council of Museums (ICOM) Statutes adopted in 2007, museums are described as 'institutions in the service of society and its development, open to the public, which acquire, conserve, research, communicate and exhibit…heritage of humanity and its environment for the purposes of education, study and enjoyment'. As sources of knowledge about human ability and accomplishments, and the physical, environmental and cultural climates in a globalised world, the influence of external factors becomes imperative.
Furthermore, the global pandemic has posed newer challenges for museum cooperation, continued sharing of knowledge and gathering of people in museums and cultural spaces. In this scenario, how are museums evolving while maintaining continuity, serving societies grappling with uncertainties and engaging in cooperation in a pandemic-afflicted world?
This background underpinned the discussion at the dialogue forum 'State of play, perspectives and new forms of cooperation between Asian and European museums' organised during the ASEM Day Virtual Celebration. This forum brought together a distinguished group of speakers, Mr Anselm FRANKE, Head of Visual Arts & Film, Haus der Kulturen der Welt, Berlin; Ms Natasha GINWALA, Artistic Director, 13th Gwangju Biennale; Artistic Director, COLOMBOSCOPE; Associate Curator, Berliner Festspiele, Gropius Bau; Ms Zoe GRAY, Senior Curator, WIELS, Brussels and Mr Kennie TING, Director, Asian Civilisations Museum, Singapore. The discussion was moderated by Ambassador Leon Faber, Deputy Executive Director, Asia-Europe Foundation (ASEF). During the discussion, the speakers shared their experiences of the impact of the pandemic on their practice, the changes adopted by their institutions to address the 'new normal' and reflected on the future of cooperation between museums and cultural institutions in the future.
Museums as civic spaces: Designer of knowledge bases and enabler of public debate based on multiple perceptions
In the 21st century, museums have been imagined not just as custodians of heritage but rather as civic spaces for gathering and discussion, sharing of knowledge and engaging in conversation. Museums have also been rethinking their role in relation to the local and the rapidly expanding global relationalities and questioning its role as facilitator of public debate. In this context, Zoey Gray pointed out that one of the current challenges posed to the museums is the constant negotiation with globalisation in view of the western interpretation of universality (2002 Declaration on the Value and Importance of Universal Museums[1]). Such a linear understanding about how societies have developed needs to weave in multiple perceptions about shared histories. These recalibrations of the dominant structures would help reshape existing models that have exceeded their urgencies, added Natasha Ginwala.
Anselm Franke further expounded that as the pandemic led to museums reflecting on their primary function, it was also important to design an institutional structure capable of ensuring true universality. He spoke about the concept of 'multidirectional memory' by Michael Rothberg, wherein collective memory is considered to be 'non-zero-sum and is based rather on borrowing, cross-referencing, and other kinds of echoes and ricochets'[2]. At the House of World Cultures, this concept has provided the base for intense discussions about true universality rather than a universalist cover.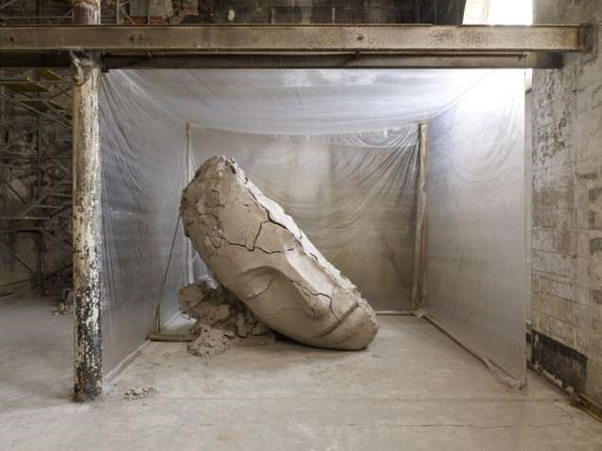 The exhibition, 'The Absent Museum', organised for the 10th anniversary of WIELS Contemporary Arts Centre, Brussels, questioned the role of the museum in the formation of public debate and explored how multiple perceptions of shared histories could exist. © WIELS
Ensuring wider representation
As museums reassess their primary function, there also is a need to tackle communal narratives alongside the traditional frameworks to enable representation of pluralism. Natasha Ginwala highlighted the importance of ensuring 'diversity' in the curatorial narrative through the interpretation of the term by philosopher Edward Glissant, 'Diversity...means the human spirits thriving for cross-cultural relationship without universalist transcendence...sameness requires fixed being; diversity establishes becoming.' Museums could become more representative of their constituencies by introducing multiple voices of the community and including diverse inclusive narratives into their programming. This would enable artists and communities nourished by different cultures to recognise themselves, thereby making museums possible sites of refuge with a shared purpose and opportunities for dialogue and mutual understanding.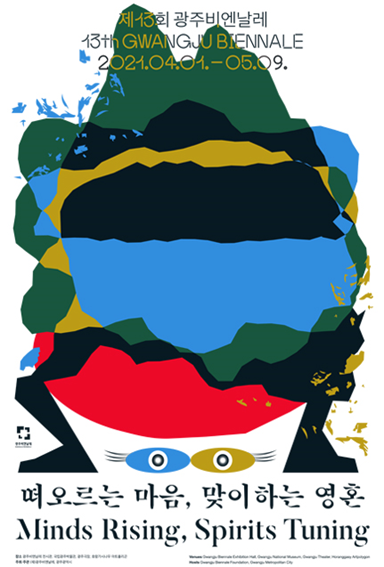 Directed by Defne Ayas and Natasha Ginwala, the 13th Gwangju Biennale (1 April–9 May 2021) 'Minds Rising, Spirits Tuning' features an exhibition, a performance program, an online publishing platform and publications, and a series of public forums bringing together artists, theoretical scientists, and systems thinkers. The Biennale argues for the primacy of plurality, positing that points of origin and influence ought to be accessed not only through the dominant technological systems and machinic vocabularies traceable to the West but also relate to heterodox ancestries. © Gwangju Biennale
Responding to the new reality: Involving the community and accelerating innovation
Artists lives have been changing and their ways of working have been transforming. Museums and cultural institutions have rapidly adapting their programmes to address this transformation as well as tackle the challenge of closure of physical spaces for public interaction. This new reality has led to the changes in the perception of risk. Being deprived of the public, risk has started to be assessed in relation to innovation. On this note, Kennie Ting spoke about Asian Civilisations Museum's (ACM) active efforts towards introducing multiple voices into their programming. This initiative was accelerated by the postponements of international exhibitions caused by the pandemic. In early 2021, ACM presented the community developed exhibition called 'Faith Beauty Love Hope' which showcased treasures from their collection selected by representatives from the local community. The approach to curating this exhibition deviated from the conventional form of curation and instead had community members select artefacts which resonated with them strongly during the pandemic and to acknowledge individual as well as collective mourning and grieving.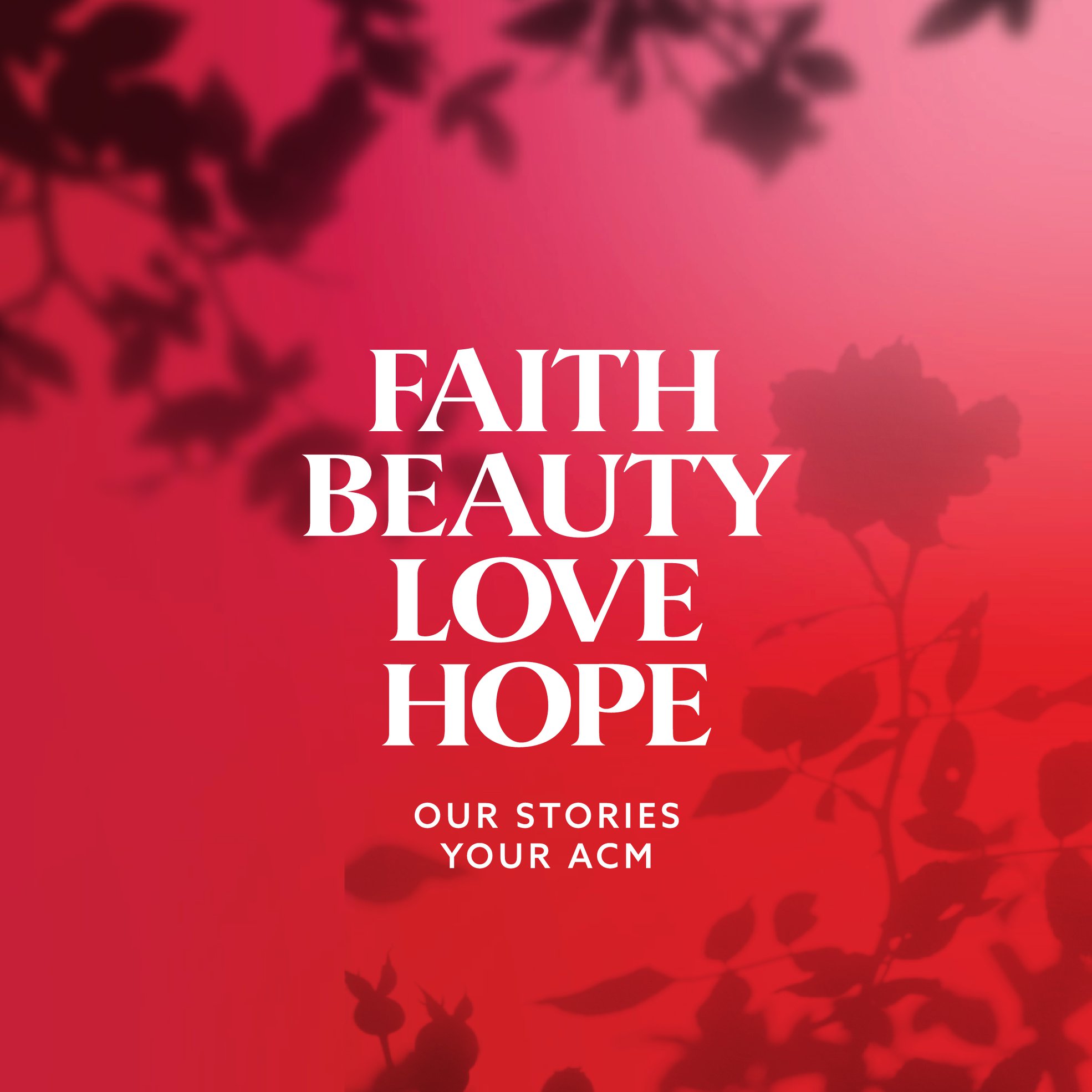 Faith Beauty Love Hope – Our Stories, Your ACM, a special exhibition of stories from the heart and imagination of staff and supporters of the museum, inspired by the best of ACM's collection. © Asian Civilisations Museum, Singapore
On the topic of digital adaptation, Natasha Ginwala pointed out that simply moving into the digital realm to stay connected with people could not ensure equitable access to culture. In fact, the digital divide presented a completely new challenge to equity in accessing the digital world, which museums are currently tackling through innovative initiatives such as online community radio, podcasts and local social media platforms.
Shifting towards knowledge exchange built on collective narratives
With the pandemic, a shared global condition, the world has witnessed growing solidarity in the international arts community. For continued cooperation between museums, the current models of exchange need to be reshaped, with the focus shifting from the previous model of physical movement of objects to digital movement of knowledge. The emphasis of the core operations would be on research which could tackle the issues of imperial narratives and possibly lead to worldly collective narratives. This would help to ensure continued sharing of knowledge and exchange of ideas based on deeper, long-lasting and sustainable collaborations. The discussion ended with a quote by Dan Hicks[3] about the restitution of knowledge, which brings the focus away from the object towards a multilateral approach to knowledge circulation.
---
[1] The Declaration was signed in December 2002 by 18 major museums including Art Institute of Chicago, State Museums, Berlin, Cleveland Museum of Art, J. Paul Getty Museum, Los Angeles, Solomon R. Guggenheim Museum, New York, Louvre Museum, Paris, Metropolitan Museum of Art, New York, Museum of Fine Arts, Boston and The Museum of Modern Art, New York.
[3] Dan Hicks, The Brutish Museums: the Benin Bronzes, Colonial Violence, and Cultural Restitution; www.danhicks.uk/books