Stripped: Motion in a Contemporary City | Mongolia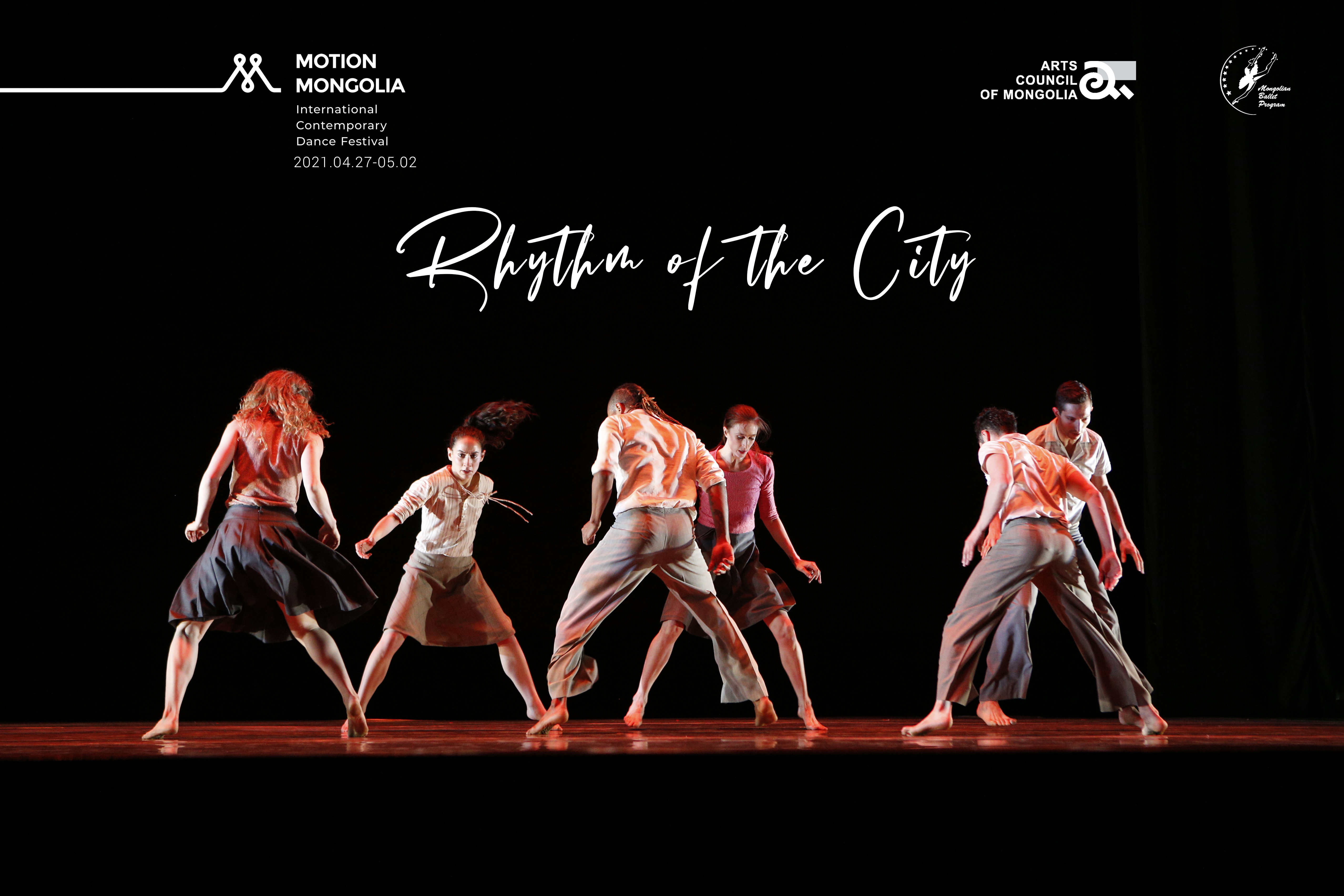 While we were busy bickering over a presidential election, something very important happened in the Mongolian arts scene. By that I mean the Motion Mongolia Contemporary Dance Festival. What was special about this year's festival, other than the fact of its being online?
The second Motion Mongolia International Dance Festival was organized with the theme, 'Rhythm of the City'. What is a rhythm of a city? What lies in city streets with thousands passing each other every day, in the far corners, behind the closed doors, and what unites all of its people? And what would the rhythm of a city look like, if we were to express all the colors painted with its past, memories, advancement, communication, etc? A busy city, a sleeping city, a tranquil city, a dark city. Perhaps the dance most suited for this expression is contemporary.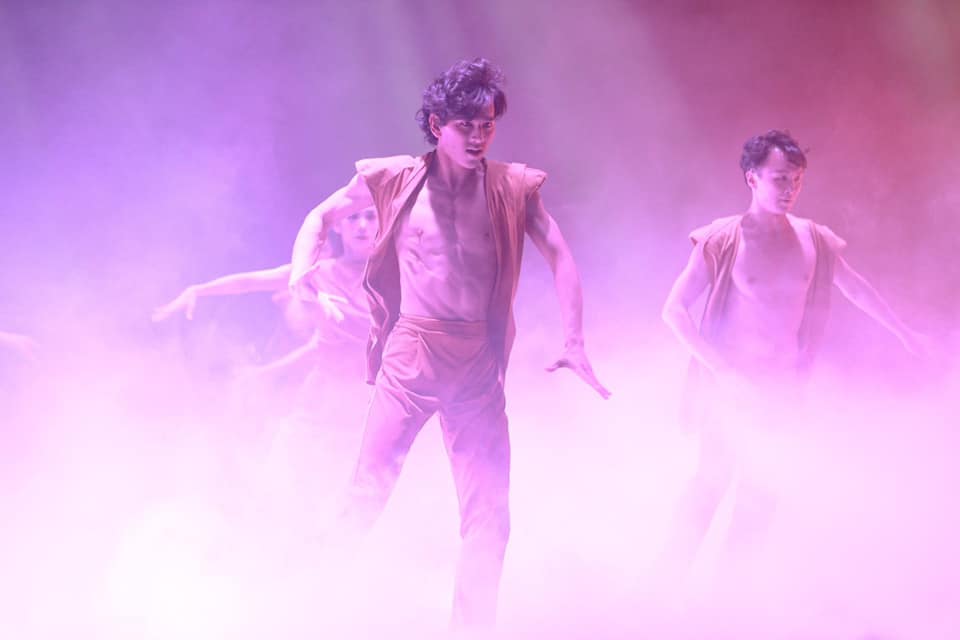 Moreover, what is special about contemporary dance? There is no clear definition of it yet. Acclaimed Mongolian dancer Tuul Tundevregzen wrote in her book The History of Dance, as follows, "Classical ballet, the main dance school and foremost means of expression, had evolved to a point where it could profoundly express social issues, human emotion in the 19th century, but its prettiness, along with its strict rules, kept it from feeling down-to-earth." The emergence of Modern and Contemporary dance stems from this. The 20th century, which shook everyone to the core with its wars, scientific and technological advancement, brought a new approach forward. Here allow me to quote Tuul.T once more,
"Because classical ballet signifies purity and idealism, ballet dancers stand on the tip of their toes, striving to get closer to the sky, thus separating themselves from the 'primitiveness of life', from 'sinful earth', whereas in modern dance the moves are often executed on the floor, forming a deep connection with the earth, fully accepting its multifacetedness, extracting ideas and energy from it."
Contemporary dance has no such tendency, for it values the whole truth. Modern and contemporary dance share the same root, however they differ in rules and principles. In short, there is no definite rule in Contemporary dance.
Floor work is extremely important in Contemporary dance. But if you imagine it as putting on some abstract music and rolling on the floor, you are mistaken. The floor work might look messy at times, but it's never random. Those floor movements are a way of communicating with the earth and painting its many colors through dance (Grounded, "rooted" dancing is considered great in Ballroom, too). Classical ballet makes you fly, whereas Contemporary brings you down to earth. That is exactly why Contemporary dance can have a really strong influence on the human psyche. It really is a breath of fresh air.
Motion Mongolia 2
The festival started with the opening performance Rhythm of the City, created by the Mongolian Ballet Program choreographer Damchaabadgar.Yo. Recorded at the White Rock Center, it certainly is a fine work of art. Both dynamic and calm, it incorporates ballet elements well, beautifully expressing the theme Rhythm of the City. It's a pity we had to watch it online.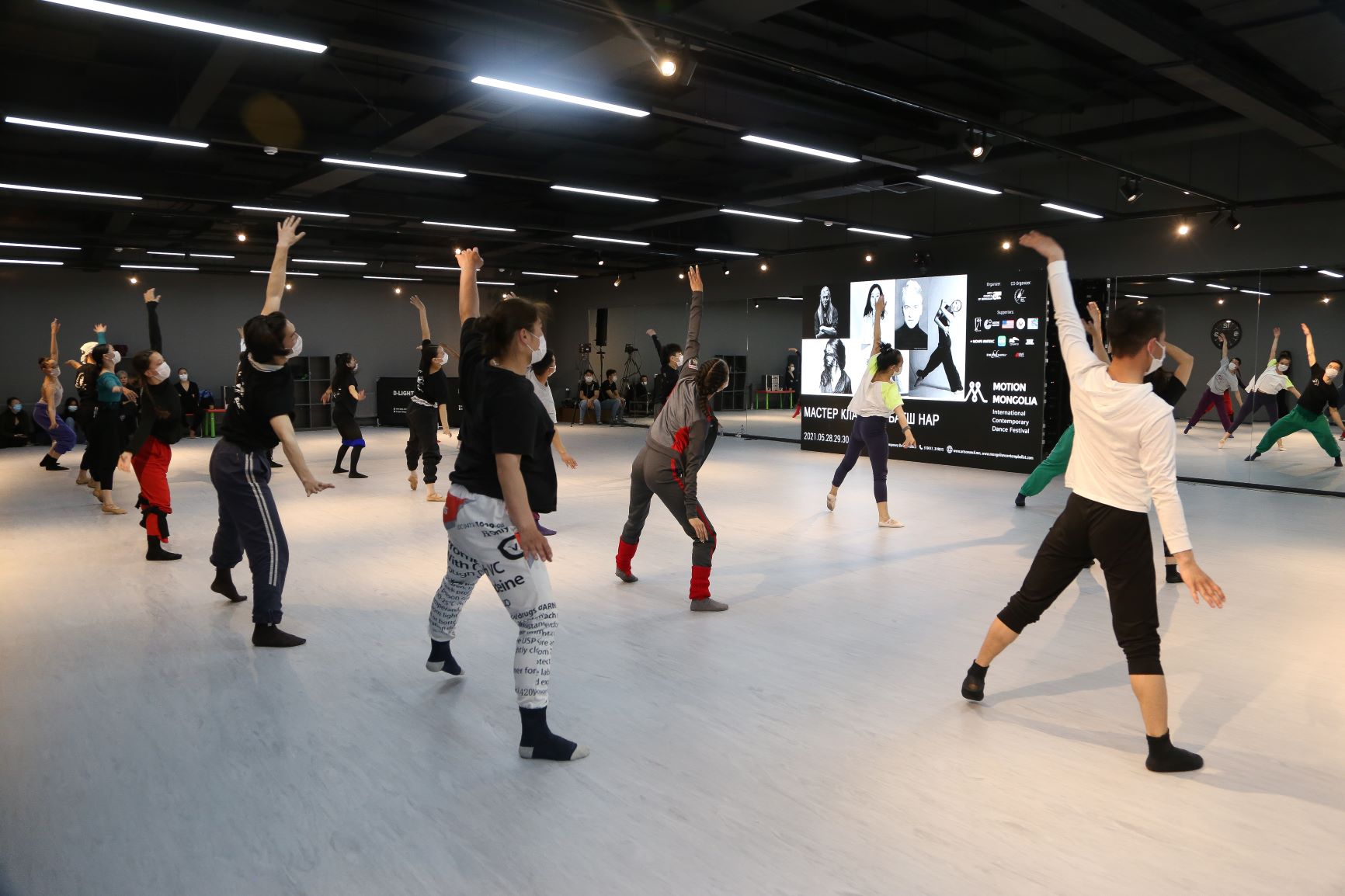 Motion Mongolia's opening performance in 2018, Rebirth by Odbayar.B and Erdenejargal.E, signified a dynamic new age of Contemporary dance in Mongolia. It was such a success thanks to the festival. International festivals can shift perspectives and facilitate rapid growth, which would not come in a normal environment. Rhythm of the City would not exist if there wasn't Rebirth, but Rebirth would not have been created if it wasn't for Blue, a performance by Northwest Dance Project, who came to Mongolia in 2015 by the Mongolian Arts Council's invitation.
Damchaabadgar.Yo said of the festival, "I am really glad, since international festivals give us tremendous knowledge, growth, which in turn propel us to go forward. I hope this festival will be organized every year, with a separate competition for professional dancers only and a jury of world-acclaimed specialists. Contemporary dance is not a complete novelty in Mongolia. Modern dance was introduced here in 1990's. Therefore, I think it is better to perceive it not as something new and foreign, but as a fresh feeling." He emphasized the festival master classes, especially those taught by three foreign choreographers. One of them is Joe Alegado, who has worked with and been coached by dance legends, such as Alvin Ailey, Sylvia Waters, Pearl Primus, Lucas Hoving and Murray Louis.
In the thesis "The Evolution of the Alegado Movement Language", where his dance philosophy is described, Joe Alegado wrote, "Since the creation of a class, most always, begins with playful improvisations of the hands, and being that each hand has a life of its own, it is essential that every part of the body remain in a high state of alert because at any given moment, the unpredictability of the hands can go off on such divergent tangents which can initiate a domino effect of actions in the rest of the body. In this respect, the body must remain receptive and in 'a continuous trajectory of becoming', with each body part asking the other 'what shall I do next'?" Contemporary and Modern dance's advantage lies in the freedom to come up with a personal movement philosophy. I think it would be beneficial for Mongolian dancers to follow his lead and create their own dance philosophy. It would benefit not only the dancers themselves, but the dance community as a whole.
Other master classes were taught by Akram Khan Dance Company's rehearsal director Yen-Ching Lin and Richard Siegal Dance Company's teacher Mason Manning. Mongolian choreographers Munguntsetseg.M, Sodgerel.T, Battuul.P taught master classes as well.
While watching the master classes, I couldn't help but notice how the biggest hurdle facing Mongolian dancers is their tendency to strive for perfection, rather than losing themselves in the dance and letting go of pretty lines. The foreign teachers were telling the dancers to feel every movement fully, to dance for themselves.
"I have experiences with students from many countries. I am feeling very good about the master class I did for Motion Mongolia. It was remarkable how fast the Mongolian dancers learned and mastered what I taught them. It would be great to have a chance to come to Mongolia to teach a master class in person," said choreographer Mason Manning of the Richard Siegal Dance Company.
Nomin-Erdene.N was awarded Best Choreographer, along with Duurenjargal.Ch and Bayarbaatar.N, who were named Best Female Dancer and Best Male Dancer respectively. Bayarbaatar's "Bi6ual" was the most memorable for me. I would have loved to see the performances live, but I must admit the many benefits of the online format. Contemporary dance, which strips our souls naked and allows us to bare it all, will be able to expand the horizons of my fellow citizens. I am urging, that these festivals be supported on the national level, by the policymakers.
Contemporary arts are a reflection of today, of this exact moment in history, which makes it an influential agent of positive social change. Also, because it's perceived through personal experience, imagination and sensibility, it can enhance youth's imagination, self-expression.
Lastly, I've got to applaud the festival organizer Mongolian Arts Council for its continuous commitment to arts, for successfully organizing multiple festivals and projects of this caliber. Those who are accustomed to the 'new normal' first will benefit. I extend my deepest gratitude to the festival organizers and all of its supporters.