Singapore Film Industry: 2010 Reflections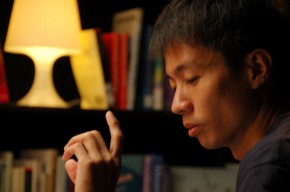 [caption id="attachment_1021" align="alignright" width="290" caption="Filmmaker Han Yew Kwang"]
[/caption]
Is it the end of a decade or the beginning of one we asked in 2010? For many industries, the year end calls for a review of who's done what and who's gone where. When long-serving and significant industry players leave their positions, we all wonder what's next? All the musical chairs is begging for the real question – where are we heading with all these changes?
In the second half of 2009, long-time MediaCorp Raintree Pictures' head honcho, Daniel Yun's departure after 18 years with the media conglomerate peaked industry curiosity. He was replaced by former Singapore Film Commission Director, Man Shu Sum who left his position as Mark Burnett Productions Asia's (MBPA) Chief Executive Officer (22 October 2009, Onscreenasia.com). Soon after, Yun announced his new start-up Homerun Asia that develops, produces, markets and distributes films. Homerun Asia's current slate of projects includes Days Without Water written by Shinho Lee (Chaser) and Singapore Sting written by Bruce Feirstein (Tomorrow Never Dies). In 2010, Raintree announced it's first-of-its-kind partnership with Singapore production house Boku Films to "further develop the movie business in the region" (MediaCorp's media release dated 1 February 2010). Boku Films' Creative Director is film director Kelvin Tong (The Maid) who had worked with Mun during the short-lived period when Singapore had another free-to-air broadcaster, SPH MediaWorks. A resemblance to Yun's Raintree collaborations with actor-director Jack Neo, this move signaled to some in the industry as another partnership that could leave the indies further behind.
The name Jack Neo was once only associated with Singapore Chinese comedies such as I Not Stupid. In 2010, Neo's affair with a 22-year old model caused him his endorsement deal with Mitsubishi Electric Asia Pte Ltd (10 March 2010, Channelnewsasia.com) but his movie-making days continued on as he announced his new project months later entitled Homecoming, a production of Daniel Yun's Homerun Asia (29 October 2010, The Star Malaysia). The comedy is slated to be released for 2011's Chinese New Year period and is directed by Lee Thean Jeen, a familiar name in television dramas, who not too long ago, had a film project developing with Yun and Raintree Pictures. Will Yun give Mun and Raintree a run for their money with his new slate of projects?
Rewind to 2007: the Singapore International Film Festival (SIFF) saw its audience and sponsorship numbers declining notably after the loss of a long-time main sponsor. SIFF was run by the same team for nearly two decades until 2007, when a change came unexpectedly after the 20th edition when two of its four festival directors cum board members, Lesley Ho and Teo Swee Leng resigned quietly. Remaining festival director Philip Cheah recruited film curator Wahyuni Hadi as festival manager and filmmaker Jasmine Ng as board member to lead the edition that reportedly had "the most number of sold-out screenings ever in its history" in the 21st edition of the festival despite drastic budget cuts. A few months later, Cheah stepped down as festival director without explanation but remained as a board member alongside Ng and Geoffrey Malone. Cheah appointed film curators Hadi and Zhang Wenjie as festival directors to lead the 22nd edition of the festival (18 June 2008, TODAY newspaper) which was "widely hailed as a success", bringing in an edgy flair, a new Patron and lots of new faces on a modest budget. But a year later, the sudden resignation of Ng, Zhang and Hadi led to much speculation (20 July 2009, Hollywood Reporter). In 2010, SIFF's remaining board of directors Malone and Cheah called upon their peers and announced its new festival director cum board member, 61-year old poet and academic Kirpal Singh who made the unexpected move towards "a greater focus on "classical" values and a shift in focus away from Southeast Asia" with a selection that steered away from "provocative " content (19 March 2010, Film Business Asia). But it is the recent news that events company owner and former radio deejay Hamish Brown joined SIFF as part of its board of directors (31 October 2010, The New Paper) that has the film community holding its breath as it awaits news of this year's festival rumoured to have moved its usual April dates to the month of June to coincide with a shiny, new film event in Singapore.
In May 2010, a new film event was announced in Cannes by the Media Development Authority of Singapore (MDA), a government agency under the Ministry of Communication and the Arts in Singapore. Introducing ScreenSingapore which takes place in June 2011, boasting the participation of Dune Entertainment CEO Greg Coote, who is heading the event's advisory board that includes then MDA Chief Executive Christopher Chia. ScreenSingapore will showcase Hollywood and Asian cinema and is organized by Singapore Airshow & Events (SAE) known for their work behind Singapore Airshow Asia and Singapore International Water Week. Not long after the launch of ScreenSingapore, MDA's Chia stepped down after five years of service, to be replaced by Aubeck Kam who came from his position as Deputy Secretary (Manpower) at the Ministry of Manpower (10 September 2010, Singapore Business Review). What ScreenSingapore and Kam will bring to the table for the film industry will start to unfold as the year goes by.
Changes in funding schemes often plant the seeds of change for film industries as film projects grow in numbers and are in search of money. Under the umbrella of the MDA, the Singapore Film Commission launched the New Feature Film Fund (NFFF) in 2008 which awarded selected 9 feature films SGD250,000 from which came the horror-thriller Blood Ties by Chai Yee Wei, Tamil-language crime-thriller 24 Hours of Anger by T.T Dhavamanni, and Sandcastle a family drama by Boo Junfeng, all first feature films noted for adding texture to the Singapore film scene from a new generation of Singapore filmmakers. The 2008 version of NFFF was a maximum of SGD250,000 or 80% of the production budget while the amended 2009/2010 NFFF is a maximum of SGD500,000 or 50% of the total production budget. Only 4 films received the new NFFF in March 2010 - Endless Day directed by Ho Tzu Nyen, Get Meaty directed by Han Yew Kwang, Camera directed by James Leong and Causeway by Alson Ho, with Ho being the only filmmaker making his debut feature film. Will placing the bets on more experienced practitioners mean better box-office and more awards at festivals for Singapore?
In July, nine Singapore filmmakers made an enquiry on the 5-year old Asian Film Archive (AFA) and its organizational transparency headed by then Executive Director Tan Bee Thiam. The weight of the matter was felt due to the prominent names of the enquiring filmmakers Han Yew Kwang, Sun Koh, Jasmine Ng Kin Kia, Tania Sng, Royston Tan, Tan Pin Pin, Eva Tang, Victric Thng and Kelvin Tong, who have all helped AFA by donating their films and participating in activities. It was reported in Film Business Asia (2 September 2010) that the formal enquiry in a letter dated 24 July 2010 "raised questions about his ability to impartially represent independent films, hinted at possible bias in selecting films for the NUS Arts Festival and asked how he divided his time between public and private activities", noting that 13 Little Pictures, to which Tan is the sole proprietor, used the AFA as its registered office address. Five days later, the AFA board reported that Tan resigned. It was a noted attempt of the board to keep the issue out of the limelight by stipulating that news be kept within the Singapore film community that raised more questions. The filmmakers involved have withdrawn their films from AFA, a significant move that have left some asking what is really going on in the archive. AFA is seeking a replacement Executive Director and new supporting partners but continues its activities.
Censorship and cinema has been a long battle in Singapore for both its audiences and film practitioners. It was reported in The Straits Times on 15 September 2010 that the Censorship Review Committee (CRC) was pushing for what was termed as a "bold suggestion that may raise eyebrows" - that is, to make available R21-rated content to homes via home-video and video-on-demand, and in heartland (a local term for Singapore suburbs) cinemas. In a follow-up report on 30 September 2010, Ministry of Information, Communication and the Arts' (Mica) Acting Minister Mr Lui Tuck Yew responded that "the CRC survey and public feedback indicate that society is not yet comfortable for R21 movies to be screened in heartland cinemas either. For this reason, we will not be allowing R21 films in heartland cinemas." However, the greenlight was given for R-21 content for video-on-demand. While this news might this generation's YouTubers scoffing, documentation of this discussion will no doubt record how censorship has progressed in Singapore, no matter which way one looks at it.
by Yuni Hadi

[Full disclosure: the writer was working for the 21st and 22nd edition of SIFF in 2008-09]
Wahyuni Hadi has practiced as a film curator and arts manager for over ten years. She is noted for her contribution to Singapore film as one of the leading film programmers and for launching new platforms for young filmmakers. She recently served as Festival Co-director for the Singapore International Film Festival and remains Co-founder of Objectifs Films and Partner of Objectifs Centre for Photography & Filmmaker. Hadi holds an M.A in Arts Management from LASALLE College of the Arts.