Between You and Me | Interview with Nikhil Katara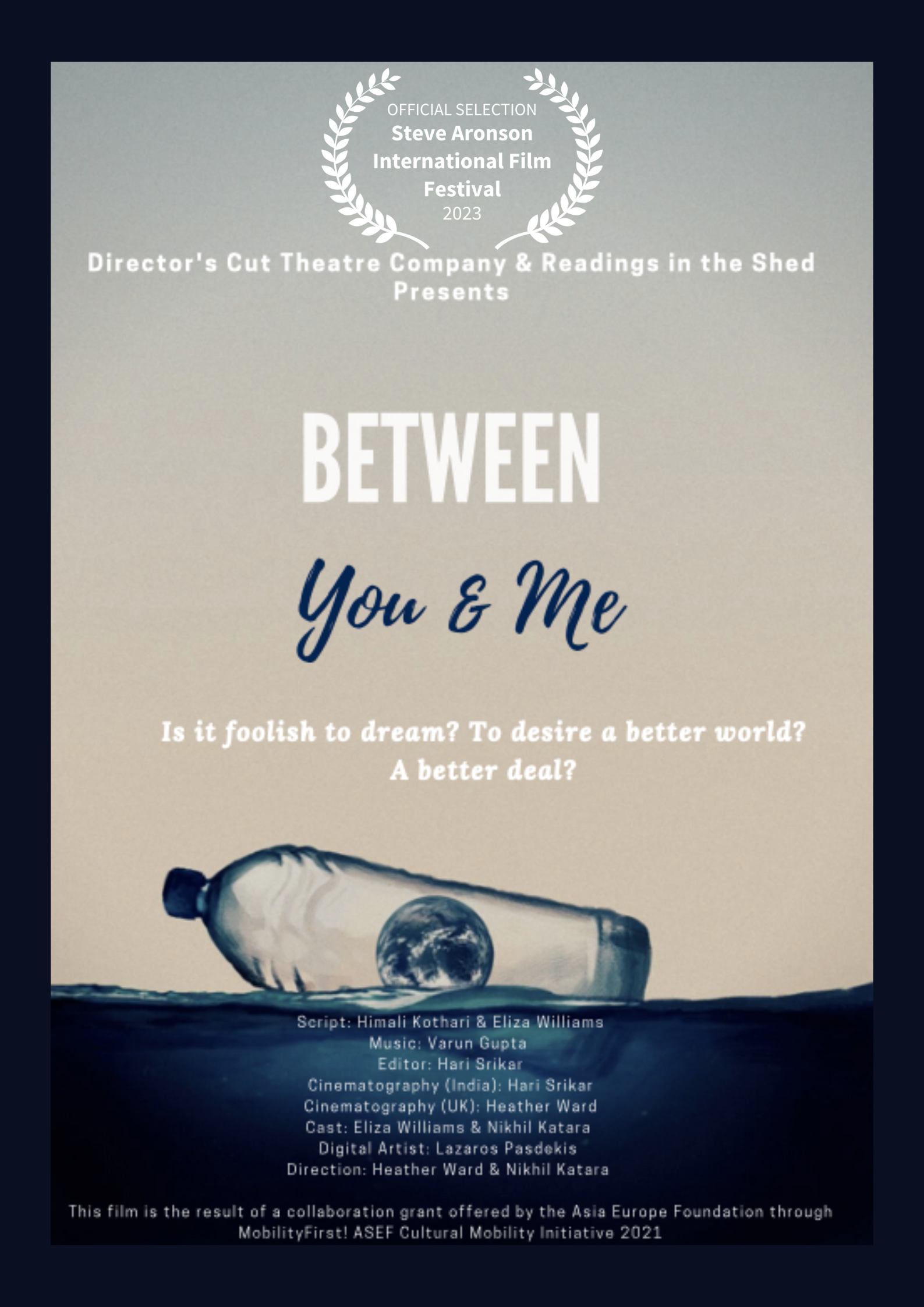 'Between You and Me' is a short film surrounding climate change and a new world individuals are faced with living in. A cross-border collaboration between 6 artists in the UK and India, the film was supported as part of the Mobility First! - ASEF Cultural Mobility Initiative in 2021. The film premiered online at the Lift-Off Festival and was also recently selected for the Steve Aronson International Film Festival, which brings nature focused film from around the globe to viewers.
Simultaneously shot in Mumbai and London during the time of the COVID-19 pandemic, where there was limited cultural mobility and face to face exchanges, we speak to Nikhil Katara, Co-Director and Actor in 'Between You and Me', to find out more about the challenges faced in the execution of the film and his perspectives on cultural exchanges in a post-pandemic era.
1. As recipients of our previous mobility grant programme, could you share more about your overall experience?
It was an interesting experience. The grant came during the pandemic and gave us the opportunity to work on a subject close to us. We collaborated over many months to create the short film, and even though it was during a time when the world had shut down, we got a chance to work across borders and boundaries. It was also a diverse team.
Himali Kothari and Eliza Williams wrote the script, while Heather Ward and I directed. Eliza and I acted in it, Varun Gupta did the sound design, Heather and Hari Sai Srikar did the cinematography. Hari was also the overall editor and Lazaros Pasdekis was our digital artist, who painted and animated some sequences in the film. We shot some portions in the seas, which brought us close to the story we wanted to tell. The relations we made during this process will last a lifetime.
2. The film 'Between You and Me' was an output of an international cultural collaboration in the time of physical distancing and restricted mobility. Despite so, what motivated you and your collaborators to embark on this project?
I guess the film was the response to the times. We were isolated and every artist was churning to respond to the times of the pandemic. The grant we received helped us collaborate across long distances and it made us think differently. I might add that in other circumstances, we probably would have made something. However, this film 'Between You & Me' is titled as there is a large ocean between my character in India and Eliza's character in the UK. Despite the distance, our characters faced similar challenges, confusions, and eventually found solace in each other's messages. To see the project through and see it completed was what made us go on. It was tough to collaborate with the different time zones and everyone's busy schedules, but eventually it did see the light of day, and it all feels worth the effort.
| | |
| --- | --- |
| | |
| 1. Nikhil Katara at sea in India © Hari Sai Srikar | 1. Actor Eliza Williams in Brighton © Heather Ward |
3. What did you and your collaborators set out to achieve when you first started this collaboration? How was the idea for the film shaped and how was it like working with artists from different disciplines and countries?
We have known and worked with each other in the past. I met director Heather while I was training in performance in Berlin and we collaborated on interesting projects in the past. Her company 'Director's Cut Theatre Company' and our initiative 'Readings in the Shed' had collaborated in developing new scripts and performances. When the opportunity came, we thought of making one small team in UK, and another in India. That way, we could renew our past experience of working together.
4. How has working on 'Between You and Me' and various collaborators influenced/shaped what you think about climate change and international cultural collaboration?
Despite being a small team, we had a very diverse and interesting group of artists working on the project. Varun's incredible understanding of sound design, Heather's understanding of text, voice work and her unique vision, Eliza's skills both as an actor and writer, Himali's abilities to make seemingly complex issues sound poetic, Hari's expertise as both a cinematographer and editor and Lazaros's skill to paint and animate, helped us create visuals that perhaps we would never be able to shoot. The film has all of these elements only because of the team's diversity in culture, expertise and skill.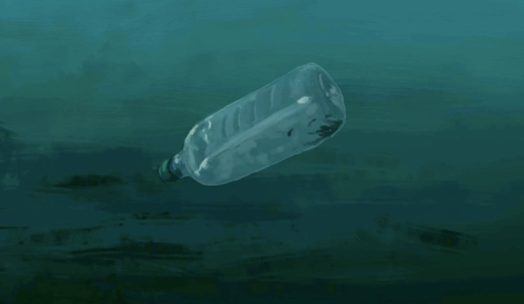 2. Portions of the film that have been hand painted and animated by Digital Artist Lazaros Pasdekis © Lazaros Pasdekis
5. Why is 'Between You and Me' an important story to tell today? How is the public reacting to your film?
One of the reactions I am particularly happy with is from Chantal Bilodeau, who runs the international initiative called Arts & Climate. She wrote to us saying
"Congratulations! It's very well done and the animation is beautiful. I love how you were able to tell the story from the point of view of two different countries. I hope lots of people see it and are moved by it."
Chantal has published many books on climate change and runs an international initiative that commissions 50 new plays by 50 playwrights across the globe, focusing on a theme relevant to climate change. Her finding meaning in our film makes me happy.
'Between You and Me' is an important story to tell today because the questions it raises is the quintessential question of our times, will we listen to the messages that the sea has been sending us?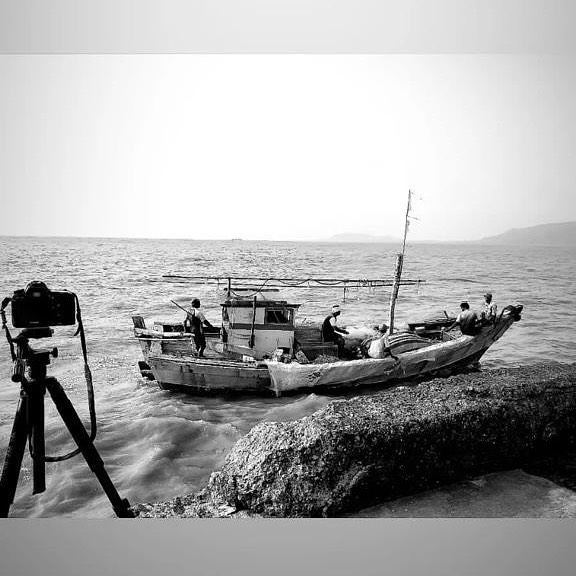 3. Artists from Mumbai shooting at sea, with the fishermen supporting them throughout the shoot of 'Between You and Me' © Hari Sai Srikar
6. What is your vision for the future of cultural exchanges in the post COVID-19 era?
We hope to make meaningful stories that will always remain constant. Post Covid-19, as everything has opened up, we hope to keep the collaborations alive. Something which we found when the pandemic raged were new bonds that we hope to keep nurturing.
7. What's next for you and your collaborators, are there plans to start on another project together?
We have not planned anything in the immediate future but it would be great if we could be in the same room with our friends across the ocean and work on a project together. That would make for a good project, where we can build something together while being in the same time zone, meeting each other in person and collaborating at the same place.
You can watch the film (14-minutes long) on our YouTube channel here:
Cover Image: Between You & Me (Steve Aronson Film Festival) © Nikhil Katara
---
About the Interviewee
Nikhil Katara is from Mumbai, India. He started his journey in theatre with his own production titled The Unveiling. He has a degree in Philosophy from the Mumbai University and has written for the One India One People Magazine, Free Press Journal, and the journal Sambhashan on a regular basis. He teaches the B.Voc course (Theatre & Stagecraft) at Wilson college. He is the Artistic Director of Readings in the Shed and has directed and co-written the cine-play The Bose Legacy.
---
Learn more about the cast of 'Between You and Me':
Nikhil Katara & Heather Ward: Directors
Himali Kothari & Eliza Williams: Writers
Eliza Williams & Nikhil Katara: Actors
Varun Gupta: Sound Design
Heather Ward & Hari Sai Srikar: Cinematography
Hari Sai Srikar: Editor
Lazaros Pasdekis: Digital Artist