Asia-Europe Cultural Relations | Future Directions
Culture is becoming increasingly prominent in international relations. Cultural relations (that bring people on both sides of the exchange together as equal partners) is gaining importance alongside traditional cultural diplomacy of states. A new focus on people-to-people exchange is gaining ground even within cultural diplomacy. Civil society organisations and governments are also beginning to partner more in international cultural co-operation projects.
Ministers of Culture from Asia and Europe acknowledged these trends at the 8th Asia-Europe Meeting Culture Ministers' Meeting (ASEM CMM8), hosted by the Ministry of Culture, Bulgaria in the framework of the Bulgarian Presidency of the European Council. ASEM CMM8 was held from 1-2 March 2018 in Sofia, Bulgaria and focused on the theme, "The Role of Culture in International Relations: The Road Forward".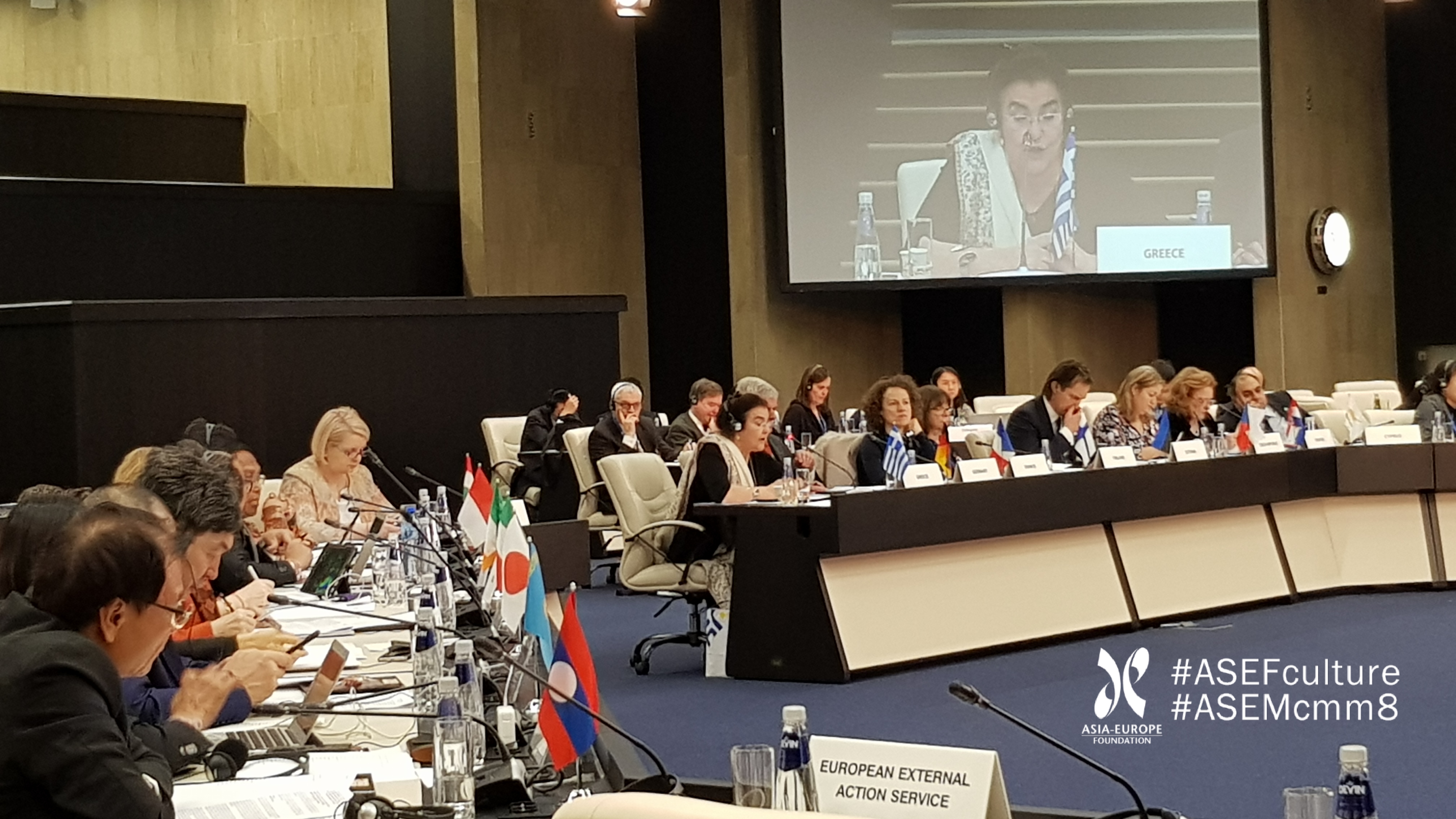 On 1 March, as we celebrate #ASEMDay, H.E. Boil BANOV, Minister of Culture of #Bulgaria opens the 8th ASEM Culture Ministers' Meeting (#ASEMcmm8) which focuses on the role of #culture in international relations #ASEFculture #DiversityCreates #EU2018BG
It was organised as part of the Asia-Europe Meeting (ASEM), an informal process of dialogue and cooperation bringing together 30 European countries, 21 Asian countries, the European Union and the ASEAN Secretariat. Within the process, leaders from the 53 partner countries meet at Summit meetings held every 2 years in either Asia or Europe, where ideas for strengthening dialogue and co-operation between the two continents are discussed. This week, the 12th ASEM Summit gathered leaders in Brussels, Belgium for a conversation on "Global Partners for Global Challenges". As a lead up to the Summit, ASEM Ministerial meetings take place amongst different areas of focus. (Read more about ASEM in this factsheet)
Key conclusions and priorities of ASEM Culture Ministers who met in Sofia this March include:
The shift is taking place - even within cultural diplomacy - from a traditional top-down showcasing approach to a people-to-people approach

Culture and inter-cultural dialogue could further peaceful inter-community relations

Culture is strategic to urban development policies

Reinforcing co-operation on cultural heritage between Asia and Europe
Shift from traditional cultural diplomacy to a more people-to-people approach
In recent years, both in Asia and Europe, there is a shift from the traditional cultural diplomacy approach of top-down showcasing towards a more people-to-people approach. The people-to-people approach focuses on knowledge exchange, cultural exchange, co-creation and co-production between actors in the cultural and creative sectors. Such an approach promotes greater connectivity and facilitates mutual understanding between the civil society and governments, which are at the forefront of international relations.
Inter-cultural dialogue for peaceful inter-community relations
Intercultural dialogue serves to diffuse tensions and enhance opportunities for reconciliation and mutual understanding. Such dialogue can be promoted through international cultural co-operation projects, dialogue and people-to-people exchanges amongst cultural operators, artists and cultural professionals.
Culture: a strategic element in urban development policies
Culture Ministers reiterated the values enshrined in the 2005 UNESCO Convention on the Protection and Promotion of the Diversity of Cultural Expressions. The trade in cultural goods and services is now part of the new ASEM Connectivity Index, which measures cross-border trade in this area across the 51 countries of ASEM, as a measure of their connectivity. Additionally, city-to-city cooperation was encouraged as well, notably through the integration of cities with cultural sites and through sharing experiences among Capitals of Culture. This would foster socio-economic development whilst transcending cultural barriers.
Reinforcing co-operation on cultural heritage
Greater co-operation in the area of cultural heritage to deal with the challenges around preservation, rehabilitation and illicit trafficking was also encouraged by the Ministers. Recommendations to enhance co-operation included greater research on cultural heritage activities; sharing of good practices and expertise; and contributing towards developing a rapid response mechanism to protect cultural heritage sites, together with UNESCO.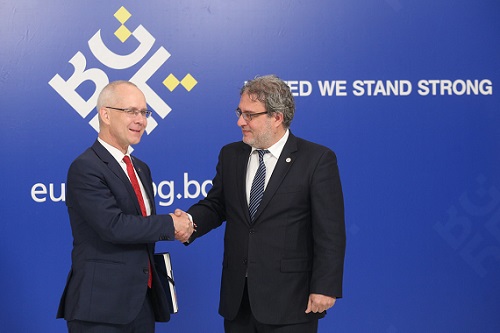 As the world becomes more interconnected and interactive, it becomes crucial for decision-makers to foreground culture and through its mutual respect and better understanding between countries and societies with different histories. This is a necessary precondition for building a common basis among us to meet global challenges. This was the message from H.E. Boil BANOV, Bulgara's Minister for Culture (right; featured here with ASEF's Executive Director, Ambassador Karsten WARNECKE) as he opened the meeting.
The next ASEM Culture Ministers' Meeting will take place in Asia in 2020. ASEM Culture Ministers have previously met in the Republic of Korea (2016), the Netherlands (2014), Indonesia (2012), Poland (2010), Malaysia (2008), France (2005) and China (2002). A summary of the discussions of the 7th ASEM Culture Ministers' Meeting (Gwangju, Republic of Korea, 2016) reveals a strong emphasis on the creative industries.