Victoria-Asia Cultural Engagement Research Report published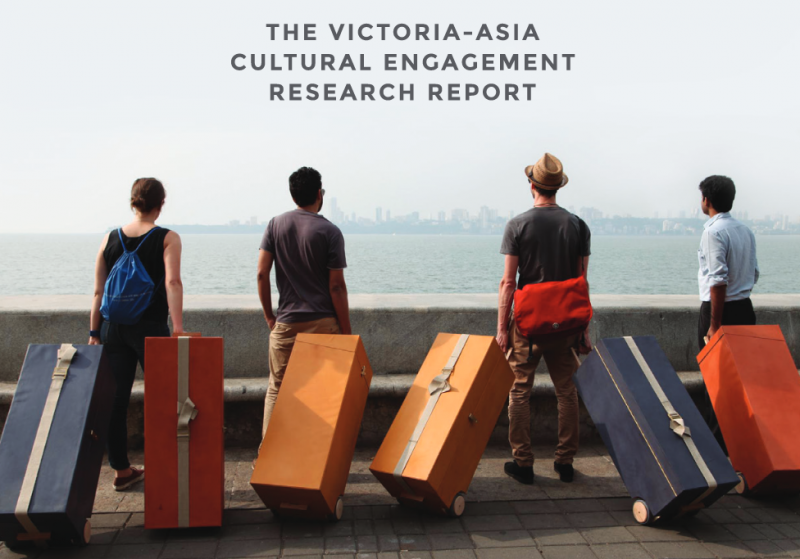 'On the Ground & In the Know'
has been published in Australia by Asialink Arts in partnership with Arts Victoria. The
Victoria-Asia Engagement Research Report
is planned as the first steps towards a better understanding of best practice for international cultural engagement.
"We've recognised that we need a much more long-term view of how we build our relationships around multi-art form in our approach to performing arts, how we build stronger and deeper connections to companies and artists in the Asia Pacific region, and how we then link that to a much longer term audience development strategy."


Roundtable participant, 2013



For over 20 years Asialink has been at the forefront of leadership, research, advocacy and program delivery in Australia-Asia engagement. In order to embrace the exciting possibilities of the rapidly developing region, Asialink has identified the need for Australia to develop deeper and more sustained modes of engagement, and enhance the Asia-capability of people and organisations across all sectors.
To do this effectively requires good quality information and data. This is available for many industries, but lacking in the cultural sector. To redress this 'data deficit', Asialink Arts, with the support of Arts Victoria, developed The Victoria-Asia Cultural Engagement Research Report. The objective was to gather data, evidence of best practice strategies and identify the needs of key stakeholders, artists and arts organisations. The wealth of resulting information may be used to guide the development of policies and strategies to further develop Asia engagement and capability of the next five years.
The Research Report is informed by a
Victoria-Asia Cultural Engagement Survey
. This was developed to better understand Victorian arts organisations reasons for engaging with Asia, and their priority countries and regions. It asked respondents to outline their organisational investment and earned income from cultural engagement; past, current and future cultural activities with Asia; key outcomes; challenges and barriers to working with Asia; and suggested interventions to assist Asia-capability.
This research and report has proved useful to many artists and organisations to develop strategies for future cultural exchange programs with Asia.
On the ground & in the know: THE VICTORIA-ASIA CULTURAL ENGAGEMENT RESEARCH REPORT 2013
is published as a
free download
. The material is particularly well organised for online browsing and you can consult different chapter summaries.