Australia - Asia Asialink Arts programme open call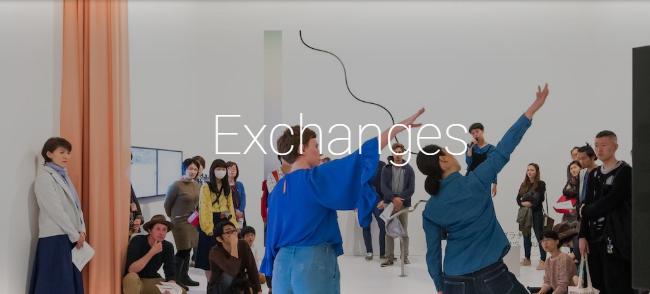 Asialink Arts in Australia launches the call for 2019 projects and residencies to encourage dialogue between arts and culture practitioners in Australia and Asia. These programmes are open to Australian arts professionals and creatives, also meeting other criteria set out in the guidelines. Exchanges are offered with partners in Cambodia, China, India, Indonesia, Japan, Korea, Malaysia, Philippines, Singapore, Taiwan, Thailand and Viet Nam.
The programmes are presented as part of Global Project Space, which produces a suite of innovative projects that are reflective of the enduring relationships of Asialink Arts and our global arts Alumni. GPS projects reflect the globalised nature of contemporary creative practice, across art form and geographic boundaries, while promoting sustained cross-cultural dialogue.
For 2019 the opportunities offered are Exchanges and project-based Targeted Exchanges co-curated by Asialink Arts and the Asian-based Global Collaborator.
Asialink global collaborators are arts organisations that partner with the Exchange and Projects Program. Our collaborators are diverse - ranging from tertiary art schools and academies to public and private galleries and philanthropic institutions throughout the Asian region.
Applicants can only apply to one Asialink global collaborator. Your application proposal should be targeted towards this collaborator and country. Applicants do not need to liaise with these collaborators. Any questions should be directed to Asialink. If you are successful, Asialink will introduce you to your collaborator.
Eligibility: applications are open to artists from Queensland, New South Wales, Victoria, Northern Territory, and Western Australia.
Applications deadline extended to: 31 October 2018
Emerging Writer Residency: The 2019 Emerging Writing Residency opportunity will support a three month residency for an Australian emerging writer at one of Asialink's established global collaborators located throughout the Asian region.
Supported by the Malcolm Robertson Foundation, the $12,000 grant will assist the development of an emerging writer working in the the fields of poetry, fiction or theatre. The residency will allow dedicated time for research, writing and two way engagement in the region.
Applicants will be asked to complete an exchange proposal that demonstrates a clear relation between their writing practice, their selected collaborator and what they plan to achieve during their residency.
Applications deadline extended to: 31 October 2018