Mongolian Ethnographic Ger Museum, Mongolia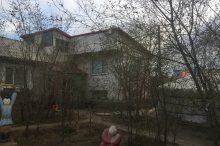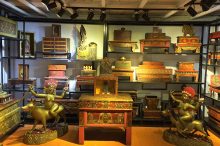 The Mongolian Ethnographic Ger Museum is located in Ulaanbaatar, the capital of Mongolia, covering 0.8 hectares of land. The Museum has long been dedicated to
research, arrangement, study, protection and dissemination of Mongolian traditional culture
. Up to now,
more than 15,000 objects
covering a period as far back as the 17th century
are stored in the Museum, including wooden collections, household utensils, traditional clothing, harnesses, musical instruments, religious objects, sutras, etc. The Museum is also dedicated to
protecting and passing on Mongolian intangible cultural heritage
, through the display of Mongolian tea culture and wine culture production techniques. Since its establishment, the Mongolian Ethnographic Ger Museum has held various cultural exhibitions and has exhibited in China, South Korea and other countries and regions,
bringing Mongolia's colourful and outstanding traditional nomadic culture to the public worldwide
. This serves to present the invaluable importance of nomadic culture to younger generations, enabling them to understand the history and culture of Mongolia, and has also made positive contributions to cultural exchange between countries.
Permanent collections:
household utensils, wooden collection, Buddhist and shamanic religious objects.  
View all ASEMUS member museums in Mongolia