Institut Kesenian Jakarta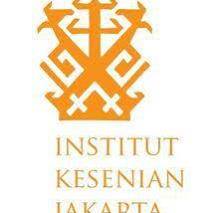 The Jakarta Art Institute (IKJ) is the only art college located in the heart of the capital city of Jakarta, Indonesia, since its birth in 1970.
Academically, IKJ has been able to become a pioneer in the development of art and the art industry in Indonesia and abroad by becoming a center for thought, development and growth of traditional art – not only Betawi, but covering the entire archipelago – as well as contemporary art in Indonesia.
After passing through its 'golden years', more than half a century IKJ has now made history as the first Arts College to have all fields of art studies on one campus with qualified teachers and alumni. Various study programs are summarized in three Faculties, namely: Faculty of Film and Television (FFTV), Faculty of Fine Arts (FSR), Faculty of Performing Arts (FSP) plus the Graduate School. IKJ is known as a national-scale leading laboratory in the development of urban culture in the fields of fine arts, performing arts, film and television. IKJ has produced professional artists through an intensive learning environment created based on the highest quality of art creation, creative experimentation, close collaboration between artistic disciplines, and in the context of broad social and cultural understanding.
In addition to producing graduates who play an active role in the life of urban art and city culture, IKJ also produces professional staff driving the development of various national-scale art-based industries and enlivening international cultural diversity while maintaining identity, returning to roots, being resilient and continuing to grow.