Forces of Art publication launch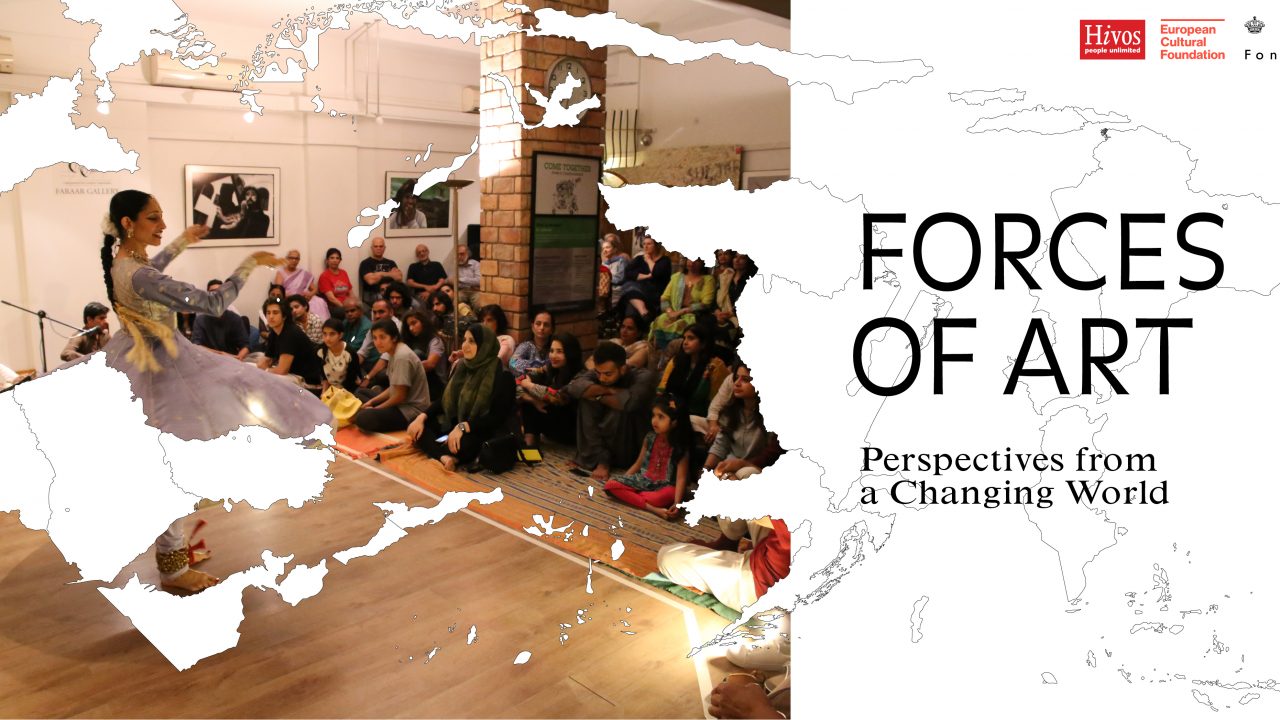 Forces of Art brings forward new understandings and appreciations of the ways arts and culture shape societies across the world. Forces of Art is a major global research project that has been compiled in a book titled Perspectives from a Changing World that is set to be released on November 26. Forces of Art is a joint Hivos, European Cultural Foundation and Prince Claus Fund project.
Join the live book launch on 26 November with an online discussion about the transformative power of art in a rapidly changing world and explore new ways of thinking about the values that art and culture have for our society. Celebrating the launch of the book 'Forces of Art: Perspectives from a Changing World', this online event will include a keynote by artist Heba Amin; the performance 'The Accelerator of the Imagination' by artist Pierre-Christophe Gam; a panel discussion among some of the authors of the book; and an exchange with editorial team members Jordi Baltà Portolés, Nora N. Khan, and Serubiri Moses, led by Carin Kuoni, the book's editor-in-chief.
26 November 2020
15.00 CET | 14.00 GMT | 09.00 EST | 21:00 WIB
The book – designed by Valiz publishers – is a unique, multi-layered, polyvocal analysis of the importance of cultural practice in bringing together communities and creating spaces for the exploration of new ideas.
This in-depth research features powerful stories and raises the question of how to measure the impact of culture head-on. From the role of cultural spaces and art events in Dakar to digital program initiatives in South East Asia, to the experiences of Syrian diaspora artists in Istanbul and beyond, Forces of Art is a truly global effort that sheds new light on a critical debate about the value of the arts.
Forces of Art is a wide ranging series of investigations into diverse cultural organisations and projects around the world. Independent teams of researchers apply a variety of methodologies to examine the ways in which art and culture have been operational in empowering people, communities, and societies in their own social contexts.
Read more about Forces of Art from the European Cultural Foundation