from - to
17 Sep 2020 - 20 Sep 2020
Amsterdam | Forum on European Culture - We, The People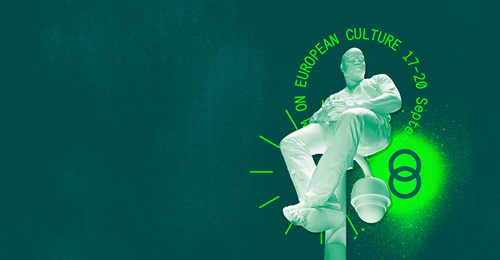 The third edition of Forum on European Culture is about to take off! Forum on European Culture is a biennial forum on the strength, impact and value of art and culture for Europe and takes place in Amsterdam and online 17-20 September.
Now more than ever, we need the power of artists and thinkers to imagine a better future for Europe.
"At a time when the future of Europe seems more uncertain than ever, artists and thinkers from all over the world come together in Amsterdam to exchange ideas about Europe and its future."
This year the theme is "We, The People" and there's an incredible line-up of guests and programmes. Buy your tickets now for the festival 17 – 20 September, or watch the programmes online.
Events include:
We, The People: Will the global Covid-19 crisis diminish European solidarity? Or is there more that binds us together than holds us apart?
Power to the People!: Leaders of Europe's most important protest movements converge at the Forum to discuss activism, strategies and giving a voice to Europe's people.
In Conversation: Orlando Figes: If salons, travel guides, print books, opera houses and an emerging train network brought Europeans closer together in the 19th century, what cultural forces drive the same dynamic in our present day?
Afropean: Travels in Black Europe
European Literature Night
An Outsider's Perspective: What will our neighbours say? A unique panel with leading thinkers and artists from Asia, America, and Africa explore Europe's common identity and its current and future standing on the global stage.
Follow the event via our social channels (Fb, Tw, Ig) for updates. Sign up for the YouTube channel so you won't miss a thing.
The Forum is an initiative of DutchCulture and De Balie.