Contemporary Art Center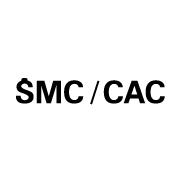 Located in the Old Town of Vilnius, the Contemporary Art Centre (CAC) is one of the largest contemporary art venues in the Baltic region. It is a public institution founded in 1992 by the Lithuanian Ministry of Culture. The CAC aims to enrich the cultural life of the city and the local and international discourse of contemporary art, and create valuable professional opportunities for artists and other participants of the field.
The CAC organises a programme of 10 to 15 exhibitions a year as well as performances, film screenings, other types of events and a wide range of education programmes. It also acts as a publisher. Every 3 years the CAC organises the Baltic Triennial, one of the most ambitious contemporary art projects of the Baltic region. The CAC regularly collaborates with international art biennials and venues to present Lithuanian artists' work abroad, and has overseen the Lithuanian Pavilion at the Venice Biennale a number of times.
The CAC Reading Room offers free access to the largest resource of contemporary art publications in Lithuania. Both the Reading Room and the CAC Cinema serve as comfortable spaces for events organised alongside exhibitions and in collaboration with various initiatives. The CAC Sculpture Yard houses an accumulating open-air assembly of recently produced artworks. The only permanent exhibition of the CAC is the George Maciunas Fluxus Cabinet, which displays part of the famous collection of Fluxus art movement amassed by Gilbert and Lila Silverman.