Art and Mobility | online publication out now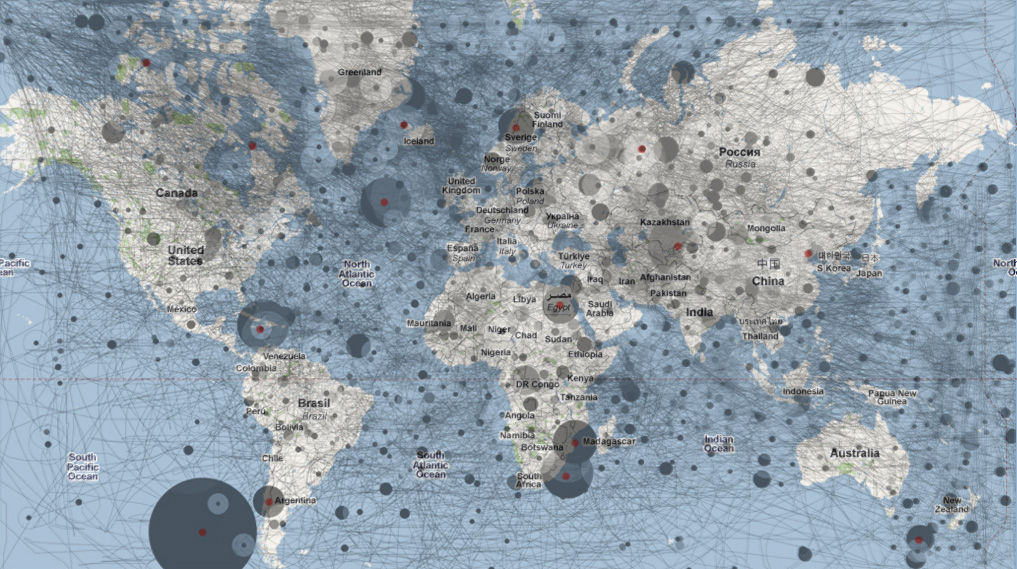 The 55th Special Issue of InterArtive, on the theme of "Art and Mobility" is now available online. The primary purpose of this special issue on "Art and Mobility" is to reflect on the multiple aspects of cultural and artistic mobility and to open the way towards a transdisciplinary field of study that increasingly claims its place in the analysis and research of the social and cultural dynamics of the contemporary world.
The publication includes selected commissioned
texts
reflecting on different aspects of artistic mobility and presents
artworks
relating to the theme in an online exhibition.
Mobility presents multiple facets: it is directly related to the issue of diversity, exchange, experience and intercultural dialogue. At the same time, it makes us reflect on migration, exile and the obstacles faced when crossing borders.
The objectives of this publication are to reflect on a history of mobility, to go in depth in the processes of transformation of knowledge, culture and art in the practice of mobility and, above all, to think about mobility today, in a contemporary context.
Herman Bashiron Mendolicchio is the Chief-Editor for the "Art + Mobility" Special Issue, InterArtive #55.
Image: Emotional Landscapes | Rodriguo Moreira