Vilnius | Rupert's Residency Program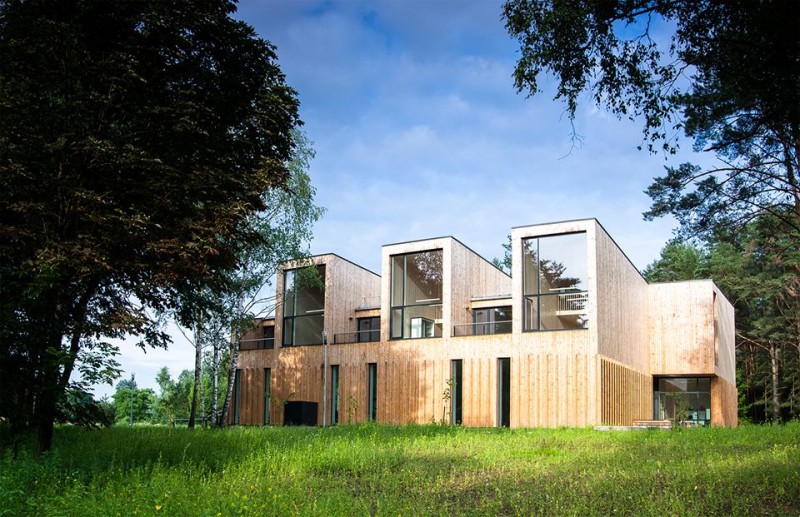 Open call for Rupert's Residency Program in Vilnius, Lithuania, seeking applications from local and international thinkers: artists, writers, curators, cultural managers and academics for 2-12 week residencies July-December 2015.
The residency provides the opportunity to live and work in Vilnius while developing individual projects and immersing themselves in the region's creative sphere. Run alongside Rupert's Educational, Exhibitions and Public programs, it also enables residents to benefit from collaboration with these programs that draw participants and mentors from a wide range of complementary artistic backgrounds, as well as attend talks, lectures and workshops by prominent curators, artists and thinkers from all over the world.
Located in the picturesque area of Valakampiai in Vilnius and only a short distance from the city's flourishing cultural center, Rupert is set by the river Neris and a small river beach, surrounded by peaceful fields and a forest. The residencies are located in a newly-constructed building, operating as an arts incubator which houses a number of creative industries initiatives.
The residency is FREE but applicants are responsible for covering personal (daily and travel) expenses, though a limited number of travel (and production materials) grants are available for some selected candidates. 
RESIDENCY DURATION
Individual residencies can last from 2 to 12 weeks, with longer periods of one month and more strongly encouraged. Residents are asked to propose their preferred duration of stay and if accepted this can be negotiated according to studio availability and schedule. The residencies will take place between 1 July – 31 December, 2015.
APPLICATION GUIDELINES SPECIFICATIONS
Please send your residency application 
form
 along with your CV and portfolio (no more than 5 works).
Deadline for applications: 12 April 2015
There is a 10 € application fee towards administrative costs. It can be paid via PayPal through Rupert's website before midnight, 12 April 2015, either separately or together with the submission of the application.