Lithuania | RUPERT's residency programme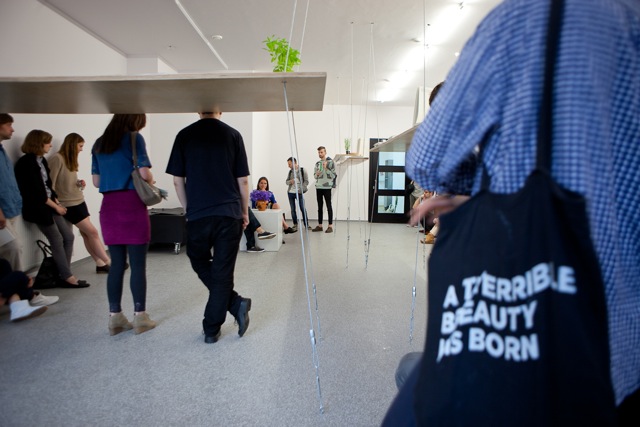 RUPERT'S Residency Program is suited for all kinds of creative thinkers: artists, writers, curators, cultural managers, and academics. Through the Residency Program, Lithuanian and international residents are provided with the opportunity to live and work in Vilnius, developing their individual projects and immersing themselves in the region's creative sphere.
Residents benefit from collaboration with Rupert's robust educational program, which draws participants and mentors from a wide range of complementary artistic backgrounds.
Located in a picturesque area of Vilnius and only a short distance from the city's flourishing cultural center, Rupert is set by the river Neris and a small beach, surrounded by peaceful fields and a forest. The residencies are located in a newly-constructed building designed by award-winning Lithuanian architect Audrius Ambrasas.
Each resident is provided with a studio space and mezzanine (approximately 40 sq m. altogether) to be used as an accommodation and production space during the residency. The studio is fully furnished and equipped with WiFi. The building also houses a spacious gallery, reading room, conference room, and a kitchen, all of which are open for residents' use.
Rupert's autumn term is 1 August – 13 October 2013.
Applications for autumn residencies will be accepted from 1 June –
14 July 2013.
With four rounds of applications each year, three applicants are selected for residencies each term. Each residency lasts for a minimum period of 10 weeks. Please visit
Open Call
for more details and application guidelines.
Rupert offers free work & living space for each resident, yet the applicant is responsible for covering his personal (daily and travel) expenses. Rupert's team will support successful participants' applications in applying for grants to cover travel expenses.