Vienna | ImPulsTanz danceWEB 2022 Scholarship Programme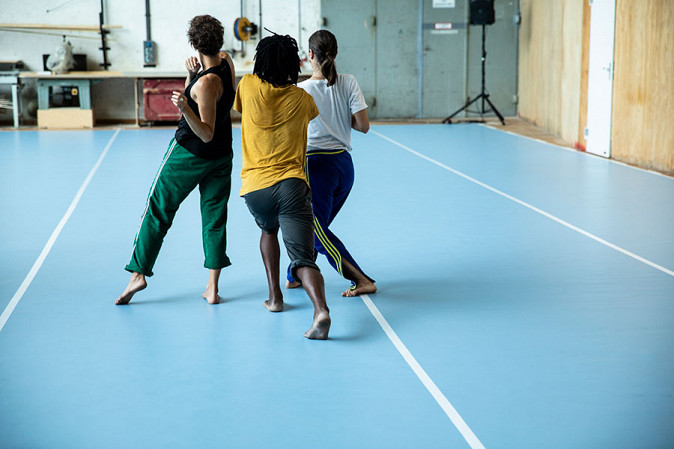 Applications are open for the Further Education and Exchange Programme at ImPulsTanz danceWEB in Vienna 6 July–10 August 2022. Dancers and emerging choreographers are invited to apply for Scholarships to join the professional development programme.
The Scholarship Programme is a 5 week further training program taking place every year in July - August in Vienna in the frame of IMPULSTANZ - Vienna International Dance Festival.
The Program offers young professional dancers and choreographers from mainly European but also non-European countries the possibility to take part in an intense multinational further training program.
The program focuses on the exchange of ideas and knowledge, not limited by national borders, on concentrated further training, on meeting with internationally renowned artists gathering at ImPulsTanz with the aim to orient the career of the participants.
In order to achieve both its educational and artistic goals, the scholarship recipients are accompanied each year by artistic mentors selected amongst dance personalities, who have played a decisive part on an international level in the development of contemporary dance in recent years.
Each year, outstanding personalities from the international dance and performance scene support the students as artistic mentors. So far, these have included: Mathilde Monnier, Jonathan Burrows, David Zambrano, Sarah Michelson, DD Dorvillier, Ivo Dimchev, Chris Haring, Tino Sehgal, Doris Uhlich, Philipp Gehmacher, Meg Stuart, Florentina Holzinger, Annie Dorsen, Mette Ingvartsen, Anne Juren and Frédéric Gies. In 2022 the mentors will be Wim Vandekeybus and Nicola Schößler.
A scholarship includes the following free services:
free participation in the ImPulsTanz Research Projects (Pro Series & Field Projects)
free participation in the ImPulsTanz workshops
free admission to all performances of ImPulsTanz
free accommodation in Vienna for the entire duration of the program (5 weeks)
artistic accompaniment by the artistic mentors
exchange of ideas and contact with the international guests at ImPulsTanz
lectures
representation in the yearly growing, international danceWEB-database
opportunity of building up international networks
The scholarship does not include travel, per diem, visa and insurance expenses! These expenses need to be covered by the scholarship recipients themselves!
If selected for the danceWEB Scholarship Programme, the scholarship recipients still need to find a financial contribution (EUR 2.150,-) to their total scholarship expenses from national/regional funding institutions in their home country/country of residence in order to secure their participations.
Application Deadline: 17 December 2021, 12:00 noon CET