Urban Youth | Art and Design Competition | UN-Habitat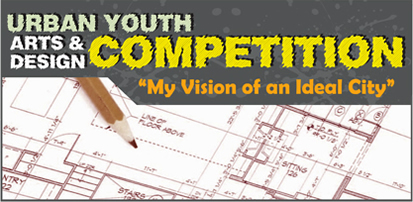 Under the theme "My Vision of an Ideal City" UN-Habitat invites young people worldwide to submit original artworks and designs that reflect their vision of the future for cities. This
international arts and design competition
encourages and celebrates the role of art and design in creating sustainable environments.
This competition is open to youth worldwide who are aged between 15-24 (category 1) or between 25-34 (category 2). Four winners (2 from the global north and 2 from the global south) will be awarded a cash prize of USD500 each. Eight runner-ups will be awarded a cash prize of USD250.
Too apply complete the
online form
at the UN-Habitat website and provide a brief description of the submitted artwork. Once the form is completed, send copies of your work to urbanarts@unhabitat.org. Only JPG and PDF formats will be accepted. The work should consist of an artistic vision of an ideal city that takes into consideration social, environmental, and economic sustainability.