UK'S THE SCRIPT FACTORY WORKSHOP | Deadline 16th August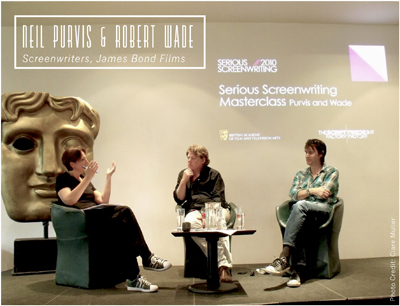 Cinemanila
and the
British Council
proudly offer to Southeast Asia, for the first time, the opportunity to participate in the pioneering and world-renowned
script development workshop run by UK's The Script Factory on 27 - 29 September
at The Picasso in Makati City. The intensive film and television drama is especially designed to hone the skills and talents of practitioners working with feature film and television drama scripts.
Over three days, participants will be introduced to a structured approach of assessing scripts and preparing a development strategy. By examining produced screenplays, participants will consider what makes a good screen story. The workshop will offer 35 participants the chance to train and network alongside the best script writing and producing talent in SouthEast Asia. This is a unique opportunity for those involved in script writing and development for the big and small screen and it is available for the first time in Asia.

HOW TO APPLY


Download the application form


Send completed application form to cinemanila.moonlight@gmail.com


An acceptance notification will be sent to chosen applicants. Acceptance emails will include information on preparatory reading for the course, and travel information for out-of-town participants.


Pay the workshop fee at British Council office or at any branch of Banco de Oro 

after receiving the acceptance email

 from Cinemanila.  Further instructions for payment can be found in the application form.


             Deadline for applications is on 16 August 2013.
ELIGIBILITY
Applicants must have demonstrated experience as a professional working in a development role, producing, directing, or screenwriting in film or television; or may be committed professionally to finding and working with screenwriters. Applicants must be available to undertake the workshop. Applicants must pay for the course in full at the time of application.
FEE
Php 25,000 Early bird special price for 3-day workshop until end of July 2013
Php 30,000 Regular rate
*Instructions for payment can be found in the application form.
REQUIREMENTS
In advance of the workshop, participants will be asked to read a sample script and view selected films in order to have shared references during the sessions. Notes to accompany some of the sessions will be distributed to participants in advance of the workshop via email as a PDF file. All teaching is in English.