The Translation Grants programme for Spanish Literature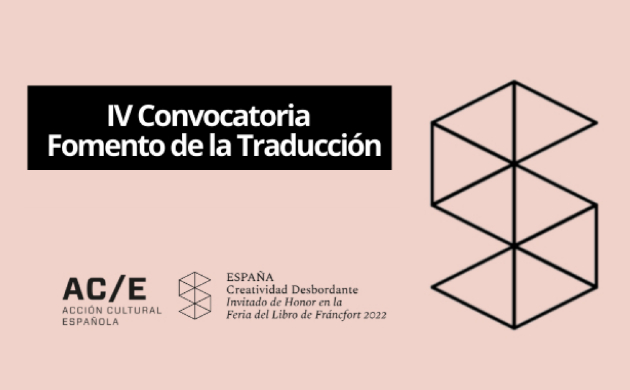 Acción Cultural Espanola (AC/E) is calling for applications from international publishers for their Translation Grants programme.
The programme is designed to support the translation of works of classic and contemporary Spanish literature of cultural relevance and to increase the international visibility and recognition of Spanish literature abroad.
There is a maximum amount of 15,000 EUR awarded per grant.
Who is eligible?
To be eligible for grant funds, works must be originally written in Spanish or any of the co-official languages of Spain, and the author or authors must be EU community citizens or legal residents in Spain.
The accepted translation languages are German, English, French, Dutch and Italian, and the works must belong to one of the following modalities: narrative (fiction, non-fiction), essay, poetry, drama, children's and young adult literature, picture books, graphic novels or comics.
The following entities may request grant funds: legally formed foreign publishing houses that are legal entities or natural persons registered as an individual entrepreneur or independent professional in their country of residence.
What can be supported?
Translation of a full book
Translation of anthologies
Support for the illustration of translated works
Translation grant application details
Deadline: 30 October 2023