Tasmania | Burnie Wearable Paper Art Competition 2020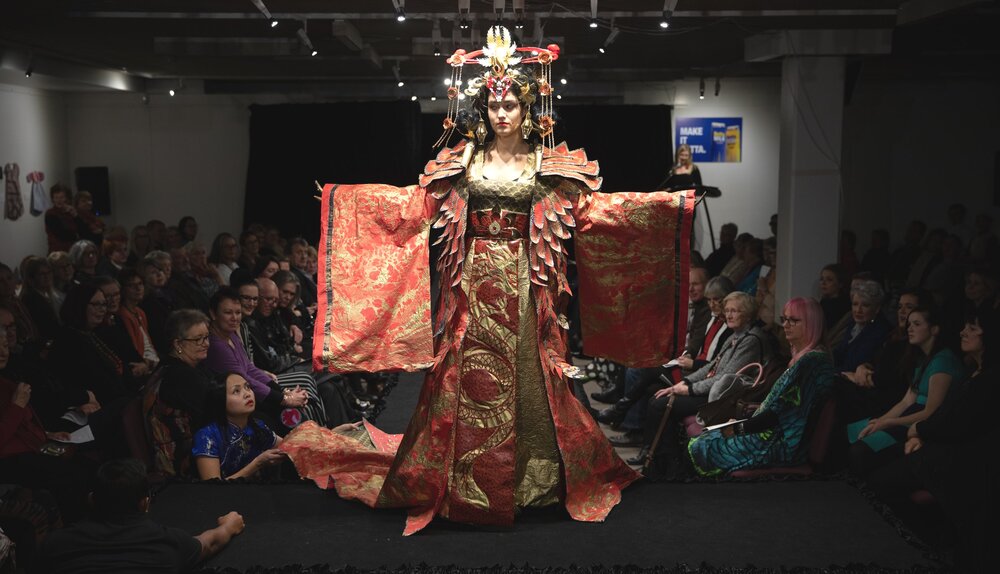 Entries are now open for paper on skin - Burnie Wearable Paper Art Competition 2020. paper on skin is a biennial wearable art competition first held in 2012, taking place in Tasmania.
The Design Eye Creative Major Prize is $5000, making it one of the single richest wearable art awards in the country. In 2016 the event attracted entries from every Australian state and territory. In 2018 the competition opened to international entrants.
Entries must be made from at least 80% paper, presenting a unique challenge for participating artists. The competition is not themed, allowing entrants to explore their passions and develop pieces around specific areas of interest. At each event the catwalk parade has delivered a diverse array of 'stories', ensuring an entertaining and engaging evening for the audience.
The originator of the concept of a wearable art competition is 'Burnie born and bred' paper artist Pam Thorne. Burnie's history is inextricably linked to paper, with the pulp mill being the city's key industry from the mid 1900's through to its closure in 2010.
Burnie's paper making heritage is now embedded in the city's history, giving rise to the increased importance of cultural and creative industries to the region's economic direction. paper on skin draws together the past and the future, reflecting and respecting a sense of place, whist inviting and inspiring innovation and beauty.
Entries close 28 Feb 2020