Switzerland | Jan Michalski residencies for writers 2021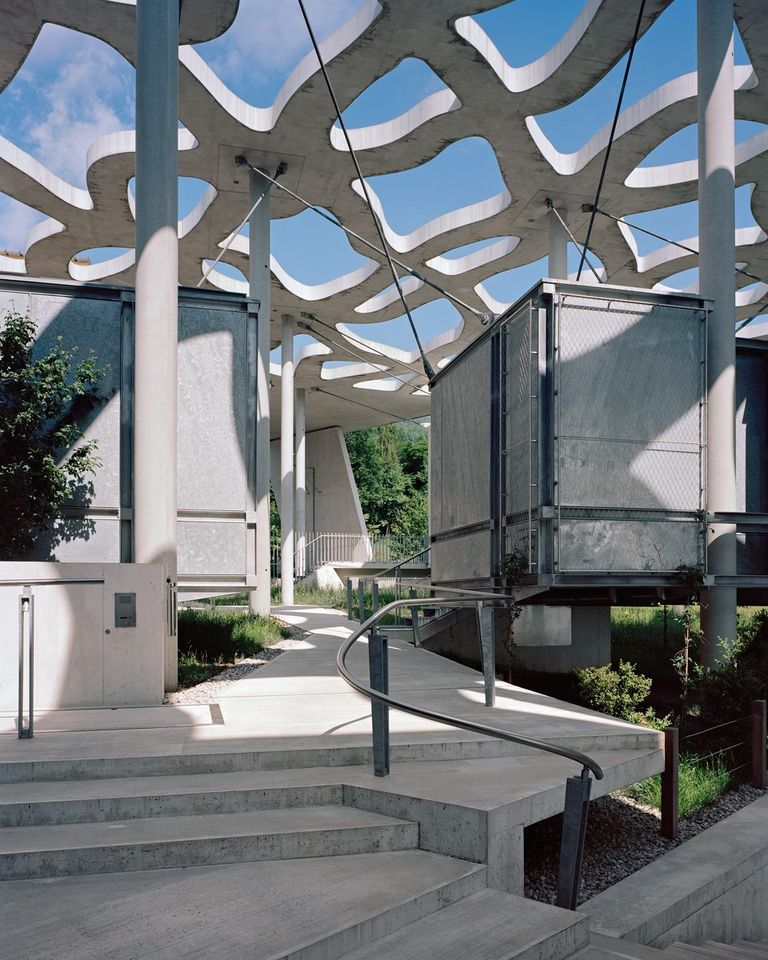 Residences are available in 2021 at the Jan Michalski Foundation in Switzerland for all types of writers engaged in literary creation. As in 2020, a percentage of the residences in 2021 will be dedicated to nature writing, a form of fiction or creative non-fiction that raises awareness of nature, prepares for a sustainable way of living, and helps to better understand socio-environmental interconnections and the impact of human actions on nature.
While we give priority to writers and translators, we are also open to any other discipline as long as writing is at the heart of the project. Stays in the Jan Michalski Foundation can be granted for individual projects or projects in pairs. For example: writer-translator, writer-other discipline, writer-writer etc.
The Foundation features an original group of seven residential modules that are available to writers, translators, and other creative individuals for residencies of varying lengths. Hanging from the openwork canopy surrounding the Foundation, these living spaces are called "treehouses" and offer ideal conditions to anyone looking to start, continue, or put the final touches on a writing or translating project.
Two week-, one-, two-, three- or six-month stays are available. The length of stay should match the scope of the project. The period applied for is a request only, and the Jan Michalski Foundation reserves the right to offer another period depending on availability.
Eligibility criteria: There are no age or nationality restrictions
Residents are allocated one of the seven 'Treehouses' for as long as they need to complete their writing project. This 'Treehouse' allows them to live independently.
Residents' travel costs to and from their home address will be covered by the Foundation.
Residents are granted a monthly allowance of CHF 1200.
Deadline for applications: 14 September 2020