Finland | Saari Residence 2022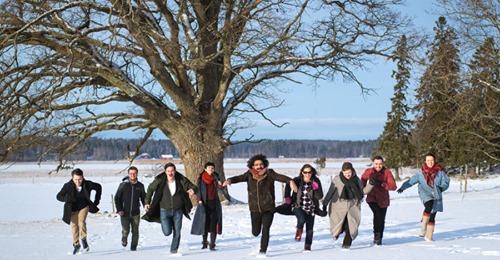 Call for applications for the Saari Residence in Finland, for residency periods in 2022. The residency places are intended for individual professional artists, fiction writers, poets and novelists, translators, curators and critics and artistic collectives (workgroup or an established organization with a Business ID) of all disciplines and all nationalities for the purpose of carrying out a project proposal presented in advance. Non-fiction writers and researcher are not eligible to apply for the Residency.
The Saari Residence, maintained by Kone Foundation, is a residence located in Mynämäki, Southwest Finland, for professional artists, and artistic collectives (workgroups or established organizations with a business ID, the minimum group size is 3 people), of all disciplines and nationalities. It offers an excellent opportunity to focus undisturbed on creative work in the scenic surroundings of a rural manor house, as well as opportunities for interaction with other residents.
An individual residency spanning two months includes accommodation, a workroom and a monthly grant, the sum of which is determined by the applicant's experience. The purpose of the grant is to cover the cost of living, travel costs and other expenses. Groups can apply for travel expenses for a work period of two to four weeks.
The two-month working periods for individual residencies take place during spring, autumn and winter, and group residencies for 2 to 4 weeks take place during the months of mid-May, June, July and mid-August. We grant a one-week residency period only in special cases, for example, for a translators' review workshop or for other groups whose members need to assemble for a small-scale seminar.
Residency places can be applied for artistic work. We favour fields of art and subjects which are multidisciplinary, new and emerging from outside the mainstream.
Deadline: 31 March 2021