Sofia | CLICK Residence Program for International Curators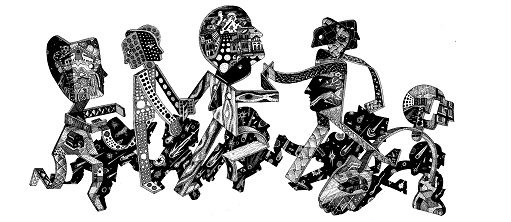 The Art Affairs and Documentation Foundation, the Goethe-Institut Bulgaria and the Credo Bonum Gallery are pleased to announce the second edition of CLICK - an international residency program for curators. The program offers young curators a 3 to 5-week stay in the city of Sofia. The residence covers accommodation, a fee and the budget for the creation of a curatorial project. In addition, the program offers meetings with artists and curators in Sofia, studio visits and support in the research and production of final projects.
WHO CAN APPLY
Non-Bulgarian junior curators, regardless of their age and country of origin, are invited to apply. Curatorial experience of at least two years or at least three realized curatorial projects is required, as well as good English language skills.

The CLICK Residence is realized in cooperation with the Art Affairs and Documents Foundation, Goethe-Institut Bulgaria. The CLICK Residence platform is supported by the Culture Program of the City of Sofia.

The aim of the residence is to form a network and to provide the opportunity for new encounters and professional contacts, which will eventually lead to future cooperation between international and Bulgarian curators and artists.

The first edition of the residence took place in 2018, when the curators Clelia Coussonnet (France), Marie Himmerich (Germany) and Carolina Lio (Great Britain) participated. Within the framework of the residence were two exhibitions, dozens of meetings and studio visits, public curator talks and a workshop for young art critics with Prof. Dr. med. Astrid Mania (Germany) realized. In 2019, the program will continue with three new participants and an extended curator talk program with guests from Germany and abroad.
The Foundation "Art Affairs and Documents" is a professional organization of curators working in Bulgaria and internationally. It was founded by curators Vessela Nozharova, Vera Mlechevska, Dessislava Dimova and Svetlana Kuyumdzhieva. The individual and collective experiences of the Foundation members make it possible to understand visual art and culture as part of a historical, social and political dynamic. The organization cooperates with many local institutions and initiatives. An important task is the initiation and mediation of intercultural encounters.
Take a look at the website to understand the conditions (two fully funded residencies and two part-funded residencies are offered - travel costs are not offered)
Deadline for applications: 12 March 2019