Singapore | Arts for Good Fellowship 2023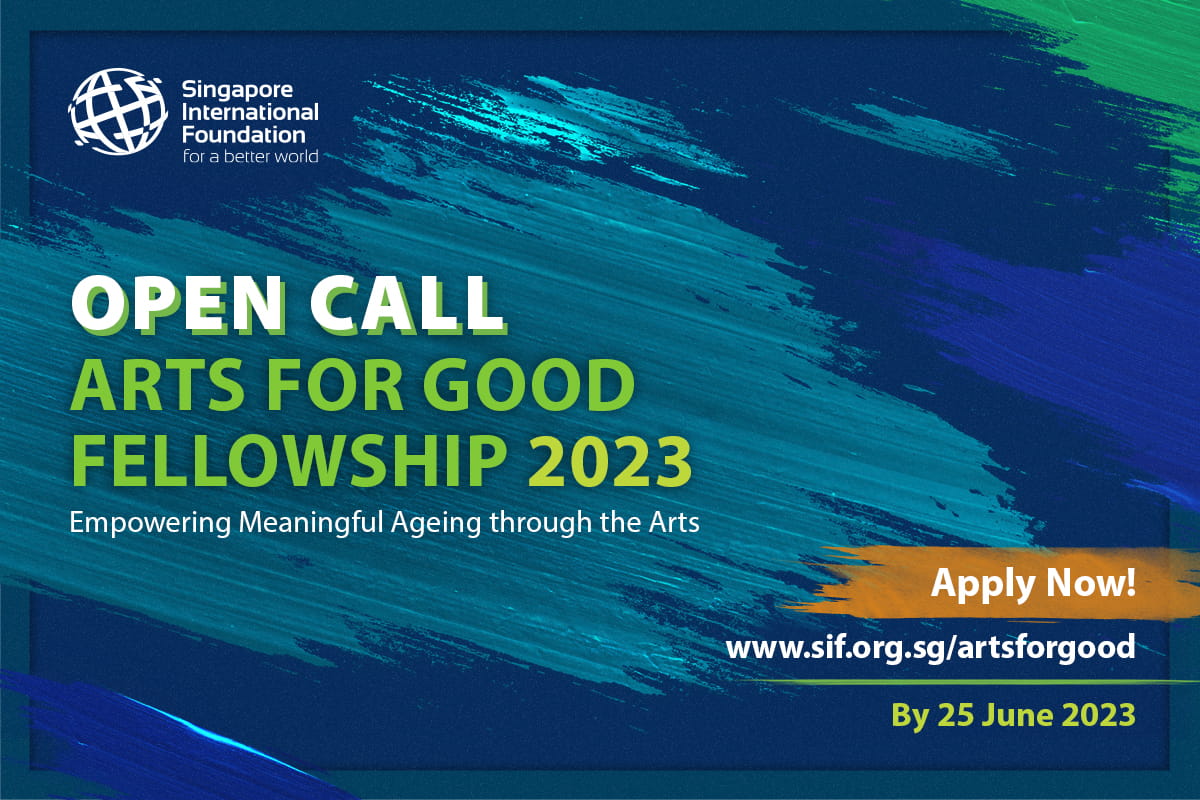 The Singapore International Foundation (SIF) is calling for applications from arts and culture practitioners for their 2023 Arts for Good (A4G) Fellowship, held online and in Singapore from 4 October 2023 to 26 January 2024.
The sixth edition of the Fellowship will explore the theme of Empowering Meaningful Ageing through the Arts. It will focus on holistic arts-based approaches to healthy ageing, looking beyond traditional healthcare practices to explore how participation in the arts can enhance the well-being of seniors.
Programme components:
Online sessions held on 4 to 6 October 2023, 3 November 2023, 1 December 2023
focuses on capacity building with the exchange of diverse skills
Singapore programme, held in-person in Singapore from 22 to 26 January 2024
Focuses on the deepening of Fellows' connection with each other
Opportunity to meet different stakeholders through experiential workshops, learning journeys, peer sharing and networking sessions
Opportunity to creatively respond to current challenges faced by social service organisations in Singapore
Participate in some of the events lined up for Singapore Art Week 2024
The SIF will cover the following costs:
Partial cost for flight to Singapore
6-nights of accommodation in Singapore, on twin-sharing basis with another Fellow
Local transport during the Fellowship in Singapore
Lunch for 5 days
Fellows will be expected to cover the rest of the flight cost to Singapore, insurance coverage, as well as any other costs.
Eligibility criteria include:
Be an arts and culture practitioner or professional from the social sector
Have a minimum of two years of professional practice
Have prior experience working with a community through the arts, demonstrating a strong interest in arts-based projects aimed at creating social impact
Be able to communicate in English
Arts for Good Fellowship application guidelines
Deadline: 9 July 2023 (extended deadline)