Seoul International Book Fair Fellowship Program 2019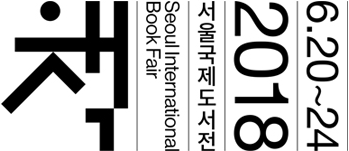 International call for the Seoul International Book Fair (SIBF) Fellowship Program 2019, targeted at publishing professionals, including publishers, editors, agents, rights managers, etc., with several years of professional experience and an interest in publishing and working with Korean publications.
The SIBF Fellowship Program, whose aim is to reinforce international exchange in publishing industry, offers a big opportunity for publishing professionals from all over the world to participate in Korea's biggest book fair. In 2018, we received 70 applications from 28 countries and the 39 chosen participants from 25 countries visited the SIBF.
Since its humble beginnings in 1954 as The Seoul Book Fair, this annual event has played a key role in the development of a robust Korean publishing culture. Renamed in 1995 to reflect the ever-expanding scope of the festival, Seoul International Book Fair will celebrate its 25th anniversary in 2019. SIBF aims to raise awareness of the importance of reading, improve the capacity of the Korean publishing industry, and facilitate active international book trading.
As SIBF fellows, you will be able to discover high quality Korean books, promote your books to Korean publishers as well as readers, exchange information, and establish new business ties with reliable partners. The fellowship program takes place from 19 - 21 June 2019. The fair is open 19 - 23 June 2019.
Who can apply?
Publishing professionals, including publishers, editors, agents, rights managers, etc.
► who have several years' experience in publishing
► who are interested in publishing and working with Korean publications
Application documents
► Application form
► Letter of recommendation from Korean or international business partner (not obligatory)
► Rights catalogue (not obligatory)
In order to facilitate our fellows' attendance to SIBF, we will offer:
► Support for one person's airfare from one company (round trip, only for economy class)
► Free access to the Rights Center throughout SIBF 2019
► 1m width stand in the collective stand
Submitting applications
Apply via Email at hjkuh@kpa21.or.kr by 25 January 2019
Application form is available on SIBF's website in English.
-> please link to www.sibf.or.kr