Seoul Art Space Geumcheon | visual arts residency call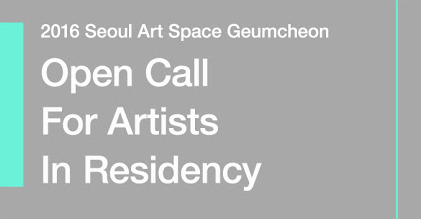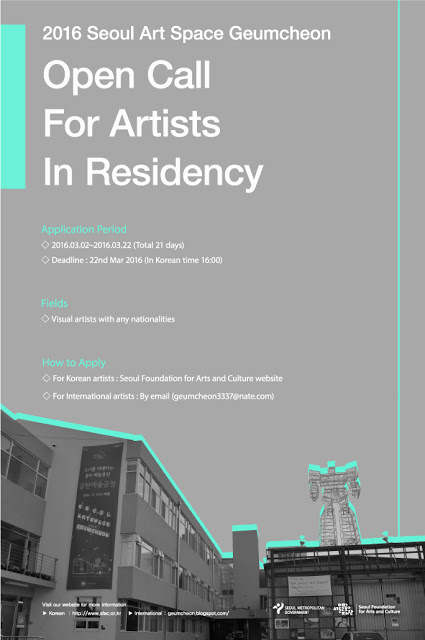 As a creative space dedicated to visual art, Seoul Art Space Geumcheon was remodeled in 2009 from an old print workshop. Having hosted 234 artist teams from 33 countries over the last 7 years, the call is open for 8th resident artists.
Every year, we hold an international art contest to discover the best visual artists at home and abroad in order to become a "program-oriented residency studio" to lead the next generation of creative space programs, beyond simple support for space-oriented creative activities.
As 234 visual artists (or teams) from 33 countries have been in residence since it opened in October 2009, programs including exhibitions, workshops shared with students and residents, opening of studios.
Seoul Art Space_Geumcheon provides the local community with an opportunity to enjoy culture through its various programs.
Residency application deadline is 22nd March 2016 (in Korea time 16:00)
International artists can stay for 3 months residency, with provision of studio, accommodation and travel.
There are total 19 private studios, cafeteria, multi-purpose hall, workshop room, community art lab, media lab, shared warehouse workshop, 2 lounges for the artists.
We also
provide round-plane tickets for international artists and the hostel and studio
 is also free.