Seoul Art Space GEUMCHEON 2019 residency call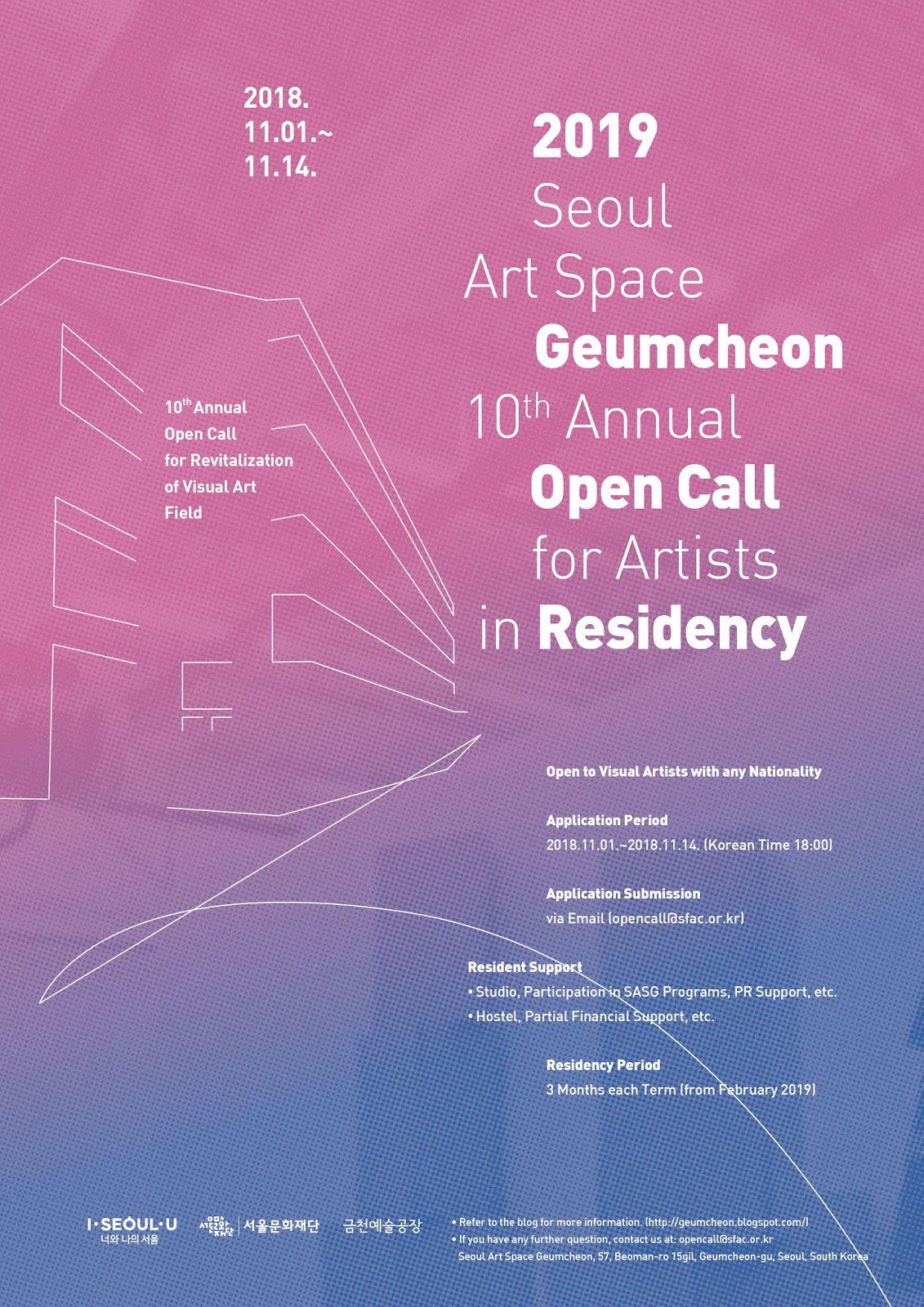 Applications are invited from visual artists worldwide for residencies at Seoul Art Space GEUMCHEON in 2019. The deadline is November 14. Artists in the fields of visual arts such as painting, installation, video, photograph, digital art, virtual art, interactive art etc. may apply for 3 month residencies, following the schedule of available dates.
Seven international artists will be selected for the residencies, which provide accommodation, studio space, a contribution towards travel/living costs and other support.
Visual artists may apply as individuals or as a group (maximum two participants)
Artists should present a details and practical proposal for the work planned to be done at the residency.
Deadline for applications: 14 November 2018