Res Artis call for conference speakers 2023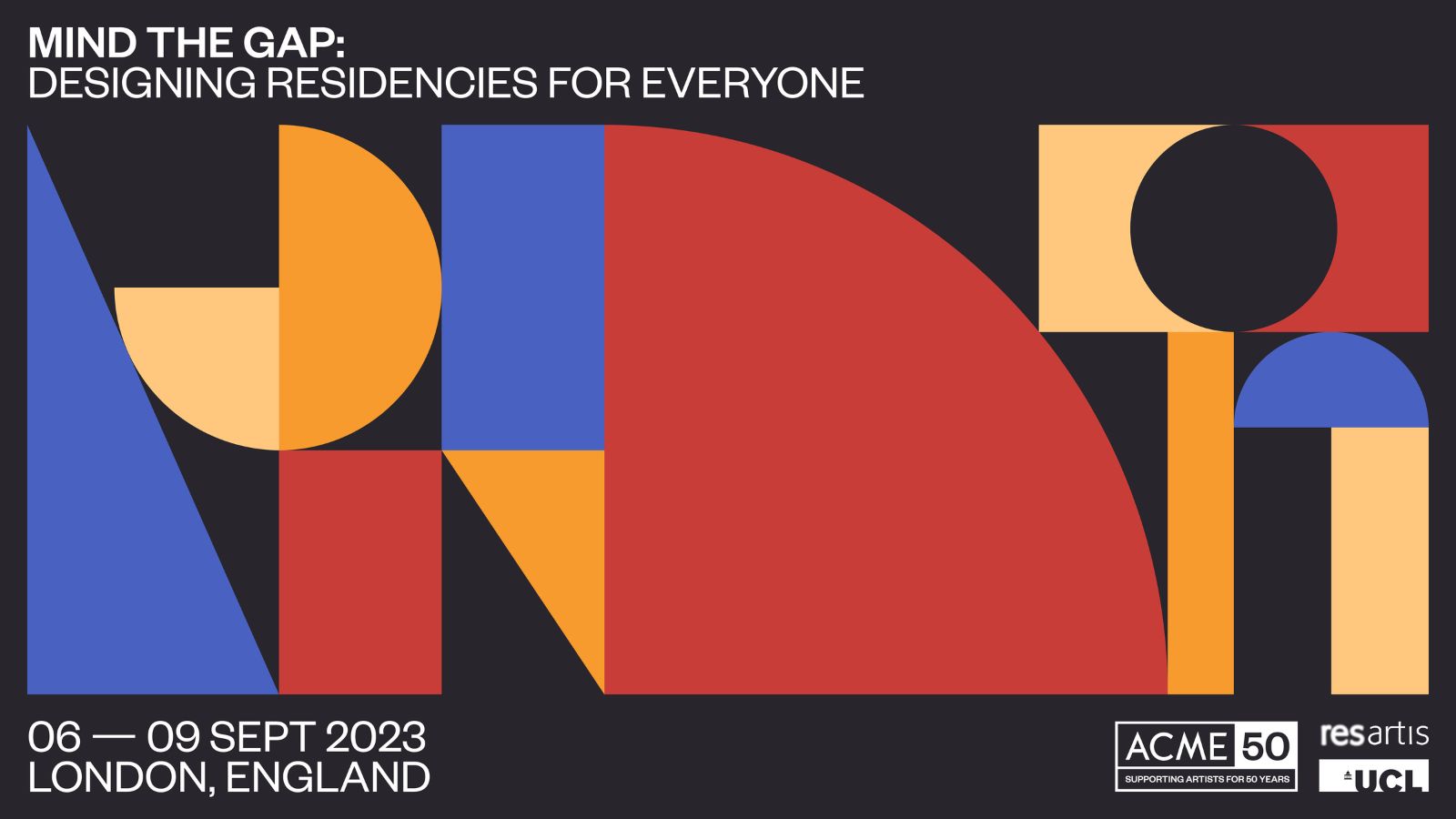 Res Artis is calling for submissions for content from individuals and organisations for their conference "Mind the Gap: Designing residencies for everyone", to be held online and in London, 6–9 September 2023.
Hosted by Acme in partnership with University College London (UCL), the conference will bring the international artist residency community together in the UK, celebrating the 30th anniversary of Res Artis and 50 years of Acme. The conference explores the post-pandemic and increasingly fragmented world, and it proposes co-creation and collaboration as solutions to shared obstacles faced globally by residency providers and the artists they host.
A mix of keynotes, artist performances, panel discussions, practical workshops and breakout working party groups will address the following themes:
Power, access and diversity: Redressing imbalance and power disparities between artists and providers; looking at what access and diversity means internationally, in both a local and global context; residency opportunities designed for specific needs; navigating conflict; ensuring individual/sector well-being.
Working in partnership and co-creation: Building trust and maintaining long-term relationships; working in networks; relationships and communication in the networked age; the opportunities and challenges of co-creation; accessing artist opportunities.
Res Artis are inviting case studies, workshop proposals, PechaKucha-style presentations and panellist nominationsfrom both individuals and organisations to contribute to the programme.
Funding is also available for a limited number of successful proposals.
Deadline: 6 March 2023