Prince Claus Fund Mobility Fund | travel grants call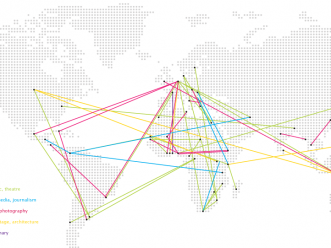 The Prince Claus Fund's Mobility Fund supports the cross-cultural exchange of artists and cultural practitioners.
 The Mobility Fund is open throughout the year to receive applications. It is specifically intended for artists and cultural practitioners living in, residing in and travelling from countries listed on the DAC list.
Please note: there is no specified deadline (the Mobility Fund opened for applications on 28 February 2017) but applications must be received at least 8 weeks before the intended date of travel.
By covering travel costs, such as economy class plane or train tickets, the Mobility Fund assists in the professional growth and networking abilities of those it supports. It is specifically intended for artists and cultural practitioners living in and travelling from countries listed in the 
DAC list
. (within the ASEM member countries, this includes: Bangladesh, Cambodia, Lao PDR, Myanmar, India, Indonesia, Mongolia, Pakistan, Philippines, Viet Nam, China, Kazakhstan, Malaysia & Thailand).
Please note, the Mobility Fund does not include accommodation, visa, transfer or per diem costs.
General Criteria
 Emerging artists and cultural workers are encouraged to apply (individuals or those representing independent cultural/artistic organisations);
 Priority is given to individuals up to 35 years old and/or within the first 10 years of their career;
 Applications focusing on contemporary artistic and cultural disciplines including cultural capacity building are encouraged ;
 Only applicants travelling from and holding passports of countries listed on the DAC list are eligible for funding. Cultural professionals who are in possession of any passports from a country which is not on the DAC list are not eligible;
 A maximum of two individuals applying for the same event/project is permitted, with clearly justified and complementary roles for each person in the travel itinerary (both application will be considered separately).
Successful grantees must request reimbursement maximum 4 weeks after the travel has taken place. Reimbursement is granted only at this time, and not before the intended travel.
Detailed guidelines and information about the application process are available in the attachments on the website (these documents were last updated in February 2017).