Nordic Baltic Festival Platform - call for pitch proposals from arts festivals in Russian Federation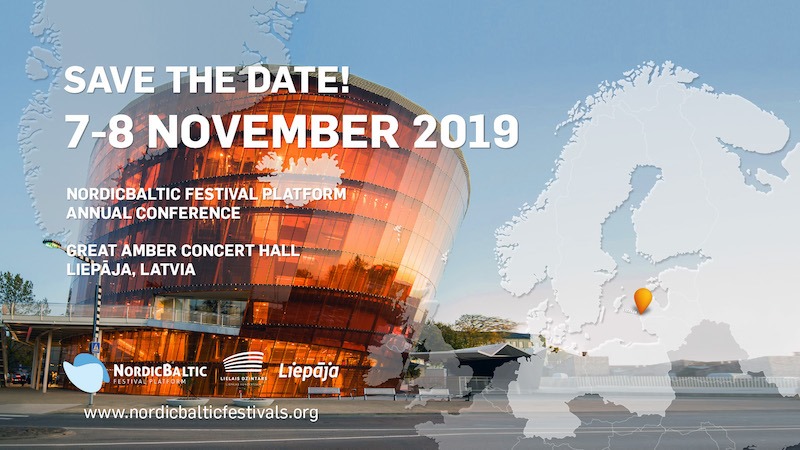 The Nordic Baltic Festival Platform (NBFP) has opened its 1st Call for Festival Pitches from the Russian Federation. The initiative aims to bring Russian festivals into interaction with their Nordic-Baltic counterparts in search for new and, hopefully, long lasting partnerships, and to foster the exchange of practices and artistic ideas.
Application is open for all arts & culture festivals from the Russian Federation already collaborating with or wishing to collaborate with festivals in the Nordic-Baltic region.
Thereafter the NBFP Working Group will carefully read and consider all the applications and as a result 5 winners will be chosen who will pitch their Festival at the NBFP Arts Festival Conference on 7-8 November in Liepāja, Latvia.
The Conference will be a perfect place to network and find partners from among Nordic-Baltic festival representatives and arts professionals.Additionally, the winners will have the option to take part in the Day 2 session of mini-presentations on the theme "Different forms of Curation".
NBFP will cover the costs of travel (and visa, if necessary) & participation of one (1) representative per Festival.
THE NORDICBALTIC FESTIVAL PLATFORM (NBFP) is a platform for arts festivals in the Nordic-Baltic area. It aims to foster cultural cooperation in the region by enhancing the number and strength of connections, the capacity and visibility of those festivals. The Platform is open to festivals across the arts sector.