Newcastle, UK | Visual arts and media residency 2012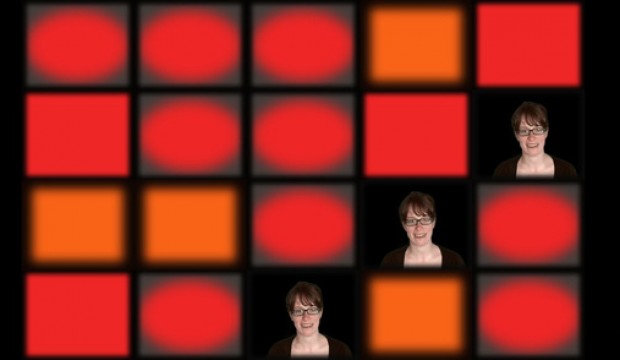 Visual and Media artists, UK and beyond, are invited to apply for a three-week research residency at ISIS Arts, Newcastle Upon Tyne (UK), to take place between January and April 2012.
The residencies are open to regional, national and international artists working in the field of visual and media art with a particular interest (but not limited to) the use of technologies and digital media in the creation of artworks. There are 2 residency opportunities available with each successful artist awarded a bursary of £1500.
This is an opportunity for artists to spend time in a self-contained city centre studio space to research a new project or idea without the constraints of having to necessarily produce a body of work; the emphasis for this residency is on research not on finished art works.
There is a bursary of £1500 for the minimum of a three-week period (to include all travel and accommodation costs).  Artists may apply individually or as part of a group (however the award per residency will not change).
All artists will have access to ISIS equipment, critical support and introductions to arts networks in the region.  Some technical assistance (2 days of training/technical support per residency) is also available but the artist is expected to be mostly self-reliant and familiar with the media they want to use.
All artists are expected to present their work at ISIS as part of an artist talk event.
• Artists that share our interest in working in social and political contexts.
• Experience of using digital media and technologies in the creation of art works.
• The ability to research, interpret and present ideas.
• Experience of working on fixed term residencies with deadlines.
• A professional practice, undergraduate students not eligible.
• Residency description - Outline your idea(s) for research, what you plan to achieve and how you plan to deliver this (maximum 1x A4 sheets)
• Short statement about why you want to work with ISIS Arts and how the residency would further your practice.
• Artist Statement and current CV
• Supporting material/documentation of previous work – can be CD, DVD, jpegs, web links - please include an SAE with adequate postage for return of materials.
• List of preferred dates for residency (between January and April 2012)
Please send your application to:
isis@isisarts.org.uk
with the subject 'Research Residency_(Your name)_2012'
Or alternatively post to Research Residency, ISIS Arts, 1st Floor, 5 Charlotte Square, Newcastle upon Tyne, NE1 4XF.
If you have any queries about this opportunity and application process please email
sharon@isisarts.org.uk
or phone
+44 (0)191 261 44 07
DEADLINE: Thursday 10th November 2011 5pm. Selection will take place during November and all applicants will be notified by Tuesday 6th December 2011.
___________________________________
ISIS Arts
is an artist led, visual and media arts organisation, based in Newcastle-upon-Tyne in North East England,  which runs an international programme of commissions, residencies and events. ISIS Arts' core ethos is to support artists to make critically engaged visual and media art, which is locally significant and internationally relevant, and to share the learning and relationships we gain.
We place artists at the centre of all our programmes creating physical, virtual and strategic 'spaces' for the production of art. We are interested in artists whose work seeks to reveal the world we live in, providing new perspectives on identity and challenging prejudices. We seek out and engage with artists of all backgrounds and cultures to facilitate international and inter-cultural exchange.
ISIS is committed to showing work within the public realm, engaging as wide an audience as possible in dialogue with artists and artworks, making our projects accessible to a diverse public.  Based in Newcastle city centre, ISIS has two studio spaces for visiting artists, a media training room, and an inflatable touring venue for sharing media arts with a wider audience. ISIS works with many international, national and regional artists to support practice and exchange.
Image: Colours - Nisha Duggal