Marseille | Babel Med Music | call for world music performers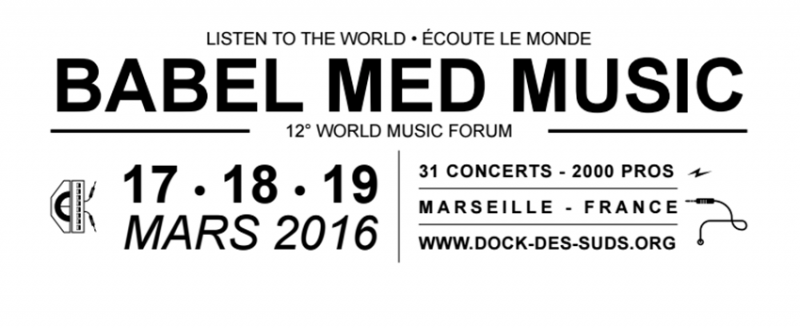 The 12th BABEL MED MUSIC festival event (17-19 March 2016) places Marseille, France as the economic and cultural capital of World Music. Open call for world music performers to apply to perform at Babel Med Music.
With 3 days, 3 nights, 31 concerts, 2000 professionals, and an audience of 15000 in 2015,
BABEL MED MUSIC
signals the most intense event dedicated to worldwide vibrations.
Applications are open to performers from around the world to apply for Babel Music 2016.
SUBMISSION DEADLINE : 30 SEPTEMBER 2015
The 2015 event attracted this write-up:
THE ECONOMIC AND CULTURAL FLAGSHIP OF GLOBAL MUSIC
Atypical Forum on the international stage of professional gatherings, BABEL MED MUSIC welcomes from the 26th to the 28th of March 2015 in Marseille, all the economic stakeholders and artists of World Music for the most abounding panorama of the musical sphere.
With 3 nights, 30 concerts open to the public (12 000 spectators in 2014) and a 3-day exhibition dedicated to operators in the sector (more than 2000 professionals from all 5 continents, 160 stands and 750 structures), this highlight of the 2.0 World Music brings to light the global sound in all its diversity, from traditional heritage to contemporary music, promoting exchange and its economic development in a changing live performance market.
A must-attend event, radiant and prolific, which installs the 11th BABEL MED MUSIC as the beating heart of World Music…