Malta Biennale 2024 call for artists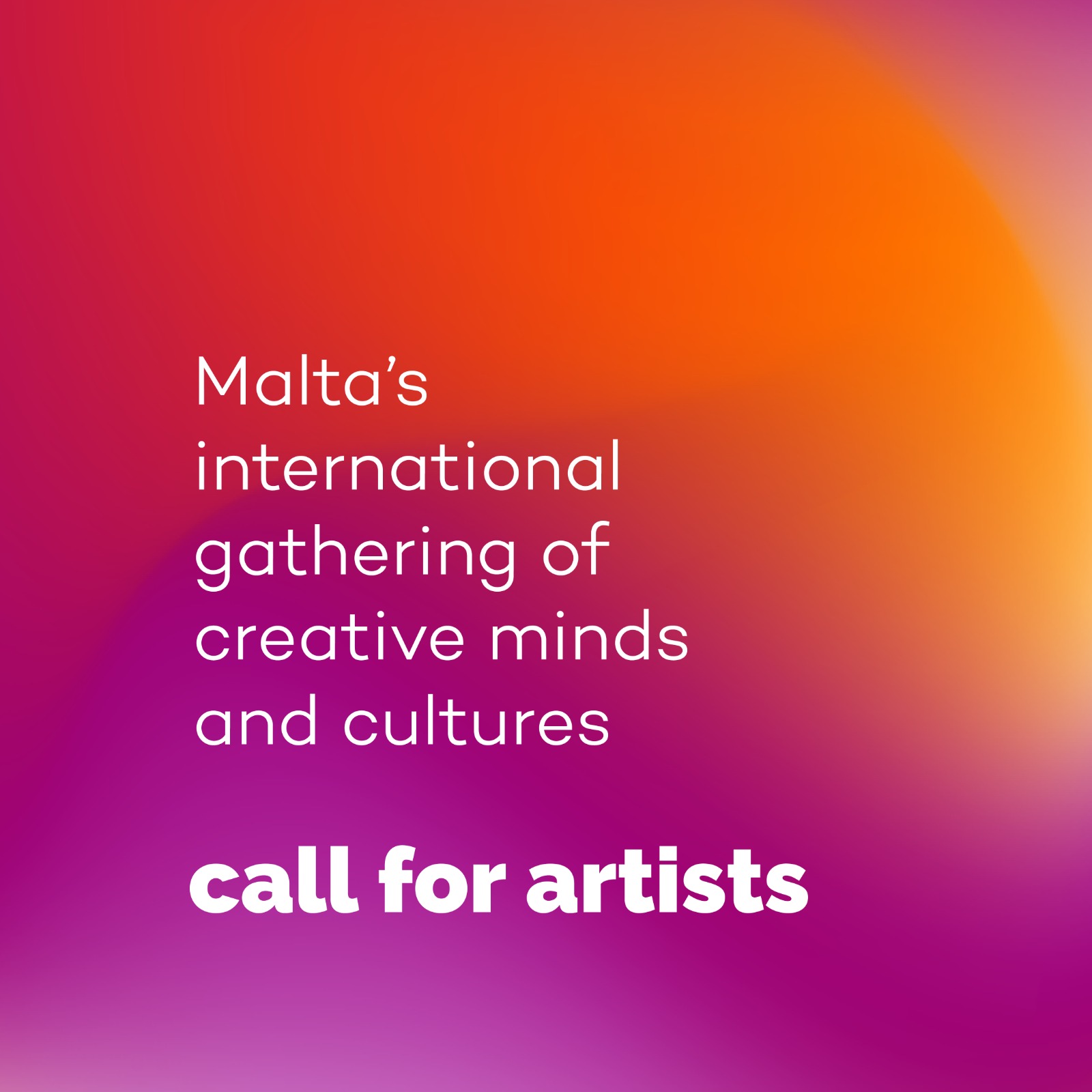 MUŻA (National Community Art Museum), on behalf of Heritage Malta and Arts Council Malta, are launching a call for artists and art pavilions to form part of the first Malta Art Biennale. MUŻA is inviting interested applicants to submit challenging, curious and immersive experiences which will take place in Malta between March and May 2024.
The theme is "white sea olive groves", a call to formulate new narratives for the region; a provocative artistic initiative inviting a rethink of global mindsets about art and society, emanating from the deep south of the European continent.
The call for proposals is open to local and international artists, curators, curatorial teams, project managers, and more who wish to present projects on the biennale theme. It is also open to interested pavilions applying from any country or region while the curatorial teams may be composed of a mixture of curators, architects, designers, project managers and curatorial assistants. (Read more about the pavilion call here.)
Submission information
Artists can apply from any stage of their career and from any nation
Artists can apply with one or more artworks
Submitted artworks can be site-specific or from any year of an artist's career
Accepted artistic media include all forms of visual art, and can include interdisciplinary projects
Throughout the opening ceremony and beyond, the artist has the opportunity to showcase performance artworks (also through exhibiting video documentation)
Collaborative works are welcome and eligible for submission.
Support
maltabiennale.art shall provide logistical and technical assistance, security and marketing support. Selected artists will be provided financial support to a maximum of 13,000 EUR per project.
Malta Art Biennale application guidelines
Deadline: 25 August 2023