Leading culture in the 21st century | New programme for senior cultural leaders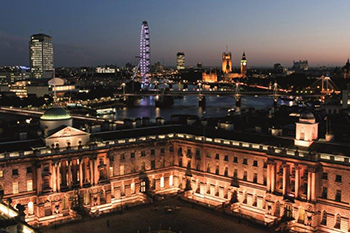 King's College London has launched a dynamic
new executive programme for international senior cultural leaders
. Taking place in London in April 2017, this eight-day course offers an immersive learning experience in the heart of London, providing stimulation, provocation and access to the leadership of a range of London's world-class cultural institutions.
Over recent years, King's College London has developed its position at the interface between the needs of the cultural sector and the evidence, insight and academic analysis that can support cultural organisations in achieving their strategic aims and ambitions.
Leading culture
builds on this strength, harnessing excellence, innovation and distinctiveness to bring together cutting edge theoretical frameworks with dynamic thought leadership.
The course gives today's cultural leaders an opportunity to think afresh with an international peer group and to challenge and be challenged on issues of leadership, resilience, creative risk and business innovation. Applications now open. Early Bird Offer available.
http://www.kcl.ac.uk/study/executive-education/Leadingculture.aspx