Kone Foundation open call for a home residency for artists - Finland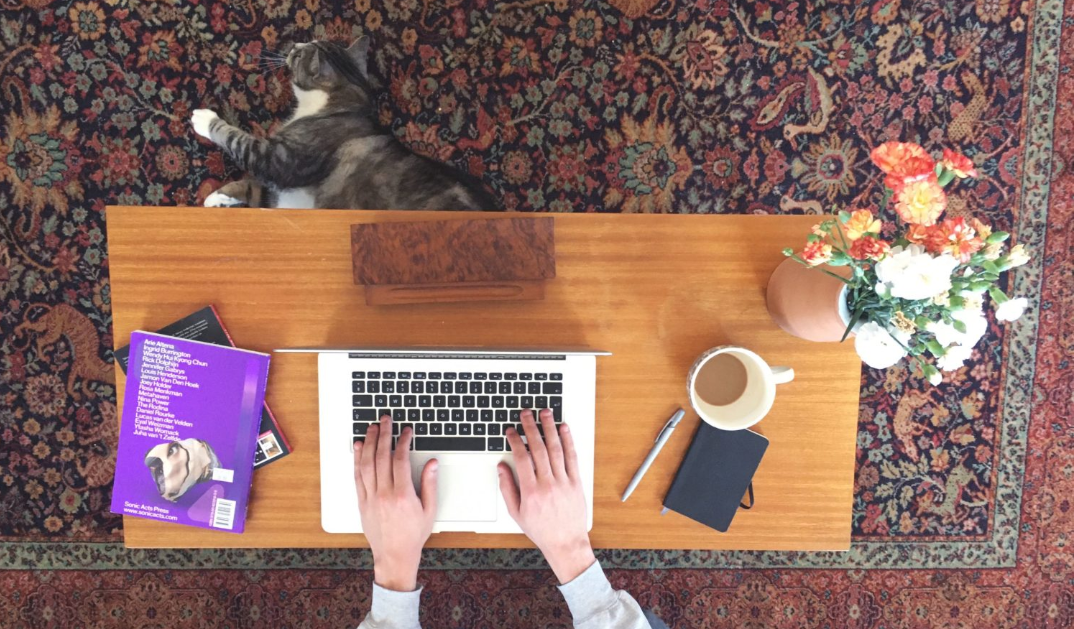 Kone Foundation invites you to apply for a three-month work grant for an artist residence that takes place in the artist's own home. The coronavirus pandemic has abruptly cleared the calendars of many people working in the arts and made it difficult for them to work. Could this exceptional crisis be a time for artists when something new and unexpected begins to blossom?
You can apply for this grant for your artistic work if you are a professional artist working in Finland, a professional artist who is a Finnish citizen working abroad, or an artist with a close connection to Finland.
The residence allows new ideas to develop without pressure to complete a piece of work or project. It also provides the opportunity to refine your practice and way of working, as well as to reflect on your authorship and renew it.
Artist residencies often include the possibility of sharing and working side by side. Knowing that there is someone next to you working at the same time as you are, thinking, practising, exploring and experimenting, inspires your own work too. Discussions with artists from the same and different fields are often some of the most rewarding aspects of a residence. In a home residence, this is achieved through a remote connection. Presentations of your work, reading groups, chat groups and afternoon coffee breaks via remote connections will hopefully create a sense of community also during a home residence.
The grant call was set up in response to the unexpected crisis we are facing, but we believe it also fits in well with the ecological residence programme, which Kone Foundation's Saari Residence is currently launching. Over the coming years, Saari Residence aims to seek and normalise ecologically sustainable solutions as part of Saari Residence's daily life, to generate new insights and to find opportunities for artistic work in the midst of a complex ecological crisis and the collective confusion it has caused.
We ask all applicants to select an evaluator profile that is specific for their particular field of art. The evaluator profiles are:
Film

Performing arts

Literature and spoken art

Art curating

Visual arts

Conceptual art

Media and sound art

Music

Site-specific and time-based art

Arts criticism
Kone Foundation's three-month home residence includes a monthly grant and an online work platform for sharing your ideas. The size of the monthly grant varies according to the applicant's experience: €2,400 (early career), €2,800 (mid-career), €3,500 (experienced artist). If the applicant is applying for a grant in category 2 or 3, they are required to give details of their experience in their application. The grant will not be awarded for any other expenses relating to work. The grant is only available for full-time work.
QUESTIONS ON THE APPLICATION FORM:
Please describe your artistic practices. How would you like to develop them?

What are you planning to do during the home residence? What kind of topics and issues will you be dealing with in your work?

What tools will you be working with and how during the home residence?

Are you interested in sharing your thoughts about your work and participating in remote meetings with other home residence participants? What kinds of thoughts and ideas do remote meetings arouse in you?

Have you applied for funding from other sources for the months spent in the home residence? The grant is not available to applicants who have another, overlapping grant for the period from April to June.
REQUIRED ATTACHMENTS:
CV

Portfolio or link to online portfolio
You can apply for this grant for your artistic work if you are a professional artist working in Finland, a professional artist who is a Finnish citizen working abroad, or an artist with a close connection to Finland. The grant will be paid monthly from April to June 2020. Artists from all fields of art are welcome to apply. This grant is not available to organisations or working groups.
The application period begins on Friday, 27 March, and ends on Sunday, 5 April, at 4 p.m. Please submit your application to the residence via OUR ONLINE SERVICE FOR GRANTS. Only applications sent through the online service during the application period will be processed. The decisions on the grants to be awarded will be made by the Kone Foundation's Board of Trustees on the basis of a peer review. The decisions will be announced on Tuesday 14 April by 12 noon. All applicants will be notified about the decisions by email and in the online service for grants.