Kobe Biennale | Art in a Container international competition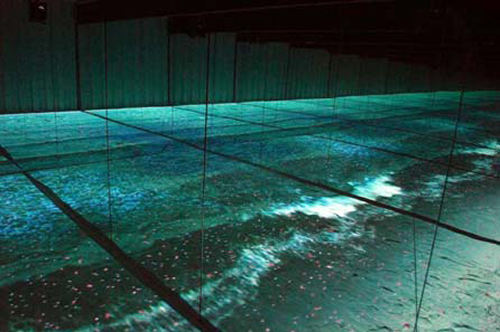 [caption id="attachment_7558" align="alignright" width="400" caption="Beyond the Sea, Maki Toshima, winner KOBE Biennale Grand Prize 2009 (projector, sand, speakers, mirrors)"]
[/caption]
An international art competition is organised as part of the 2011 Kobe Biennale of contemporary art in Japan (1 October to 23 November, 2011).  Over 5 million yen prize money for artistic proposals to fill a shipping container.
KOBE Biennale 2011 will feature its 3rd "Art in a Container" International Competition. Artists are encouraged to submit a concept filling the interior of a shipping container (L:12.0 m x W:2.4 m x H:2.5 m) to express the power and potential of art.
Artists can use any ideas and media of their choice including flat, 3D (sculptural), footages (projected etc.), installation, or other media ranging from traditional arts (folk arts) to robots (interactive art).
29 prizes will be awarded and there is a
KOBE Biennale Grand Prize
of 3 million Yen (c. 27.500 Euros).  Prize winners from overseas will receive a 300,000 Yen travel grant in addition to their prize.
For further information on the theme of the KOBE Biennale 2011, application guidelines and forms, scroll to the bottom of the
biennale webpage
for pdf downloads IN ENGLISH.
Applications
must be received between
1st and 10th February
.
There is an
application fee
of 10,000 yen (c. 90 Euros)
Want to know more?  Read this
C-Arts Asian Contemporary Art & Culture review
of Kobe Biennale 2009.