IWPA International Women Photographers Award Open Call 2020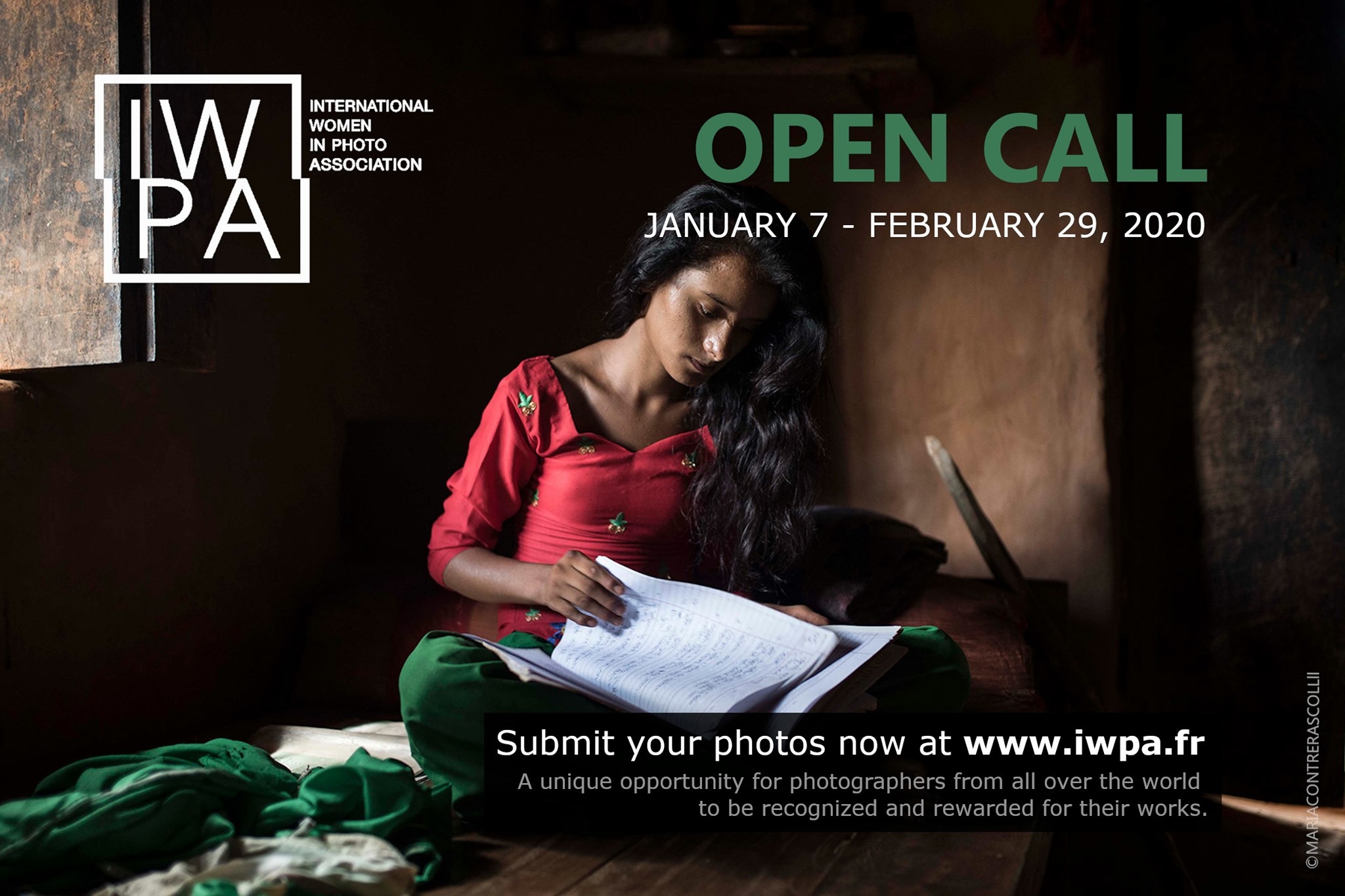 The IWPA Open Call 2020 is open to all women photographers from all over the world.
A specially selected international jury comprising of eminent figures from the art and photography community will shortlist 5 candidates whose work will be on display in one of its partner's city, which will house the opening exhibition.
IWPA award Prize consists of a traveling exhibition through the year for the 5 finalists and the laureate in key cities around the world, in Europe, Asia and Middle East, such as Paris, Tokyo, New Delhi or Dubai.
The Laureate will also receive a Canon camera (model to be announced) and will benefit from a 6 months photojournalism training at EFTI in Madrid.
THEMES 2020
– Free theme
– « Sustainable » theme
IWPA's goal is to provide a platform for women photographers to exhibit their work to a wide and diverse audience. IWPA aims to help women photographers to gain global recognition in order for them to move forward creatively and professionally.
The IWPA is a photography award organized by the International Women In Photo Association, and is supported by Canon France and La SAIF et La Copie Privee.
Deadline: February 29th 2020 at midnight French time.