Inge Morath Award 2012 | photography project call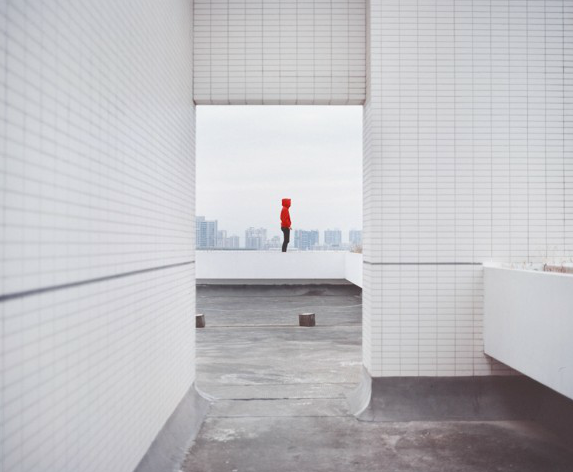 The Magnum Foundation and the Inge Morath Foundation announce the 11th annual Inge Morath Award. The annual award of $5,000 is awarded by the Magnum Foundation to a female photographer under the age of 30, to support the completion of a long-term documentary project.
One award winner and up to two finalists are selected by a jury composed of Magnum photographers and the director of the Inge Morath Foundation.
Inge Morath was an Austrian-born photographer who was associated with Magnum Photos for nearly fifty years. After her death in 2002, the Inge Morath Foundation was established to manage Morath's estate and facilitate the study and appreciation of her contribution to photography. Because Morath devoted much of her enthusiasm to encouraging women photographers, her colleagues at Magnum Photos established the Inge Morath Award in her honor. The Award is now given by the Magnum Foundation as part of its mission of supporting new generations of socially-conscious documentary photographers, and is administered by the Magnum Foundation in collaboration with the Inge Morath Foundation.
Past winners of the Inge Morath Award include:
 Zhe Chen (China, '11) for
Bees
; Lurdes R. Basolí (Spain, '10) for
Caracas, The City of Lost Bullets
and Claire Martin (Australia, '10) for
Selections from The Downtown East Side and Slab City
; Emily Schiffer (US, '09) for
Cheyenne River
; Kathryn Cook (US, '08) for
Memory Denied: Turkey and the Armenian Genocide
; Olivia Arthur (UK, '07) for
The Middle Distance
; Jessica Dimmock (US, '06) for
The Ninth Floor
; Mimi Chakarova (US, '06) for
Sex Trafficking in Eastern Europe
; Claudia Guadarrama (MX, '05) for
Before the Limit
; and Ami Vitale (US, '02), for
Kashmir
.
Deadline:
All submissions must be postmarked or delivered by
April 30th, 2012.
Required Support Material:
- Project description. This should describe the project and how the Award will be used to complete work on the project.
- Curriculum Vitae (maximum three pages) including name, email address, telephone number, and mailing address.
- Photocopy or scan of ID clearly showing date of birth. All applicants must be under the age of 30 on April 30th, 2012.
Please see the website for specific instructions about image submission formats and other guidelines.

Image: Zhe Chen (China) 'Bees' - winner of Inge Morath Award 2011
——————————————————————————–
This opportunity came via
Artservis
(Thanks!)
——————————————————————————-