Helsinki International Curatorial Programme | call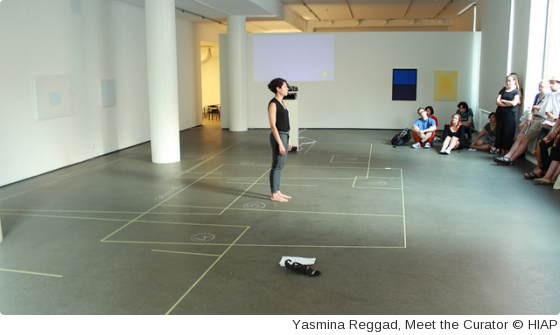 Helsinki International Curatorial Programme (HICP) offers curatorial residencies in Helsinki for international curators of contemporary art. The programme is co-organised by Helsinki International Artist Programme (HIAP) and Frame Visual Art Finland.
The aim of the programme is to provide curators with an opportunity to carry out research and to develop international curatorial projects while building contacts with art practitioners and cultural organisations in Finland.
Curatorial residencies include the cost of travel to and from Helsinki with a grant for living expenses (39 euros /day), studio accommodation, residency services and administrative support. HIAP and Frame both offer practical assistance, networks and critical context for the residents' curatorial research and projects. A public event such as lecture, workshop or screening is organised during each residency. The curators have also access to the international residency community and programme of events at HIAP, while Frame provides extensive contacts to Finnish artists and other arts professionals.
The length of the curatorial residency is one calendar month. The residency months available in 2016 are:


June 2016, residency taking place in HIAP Suomenlinna, Helsinki


November 2016, residency taking place in HIAP Cable Factory, Helsinki


A residency will be offered to two curators both in June and in November.
The Jury consists of representatives of Frame and HIAP Programme Board.
The deadline for the applications is October 31, 2015
(11:59pm, GMT +2).