Greece | Dance Days Chania 2021 - call for video dance works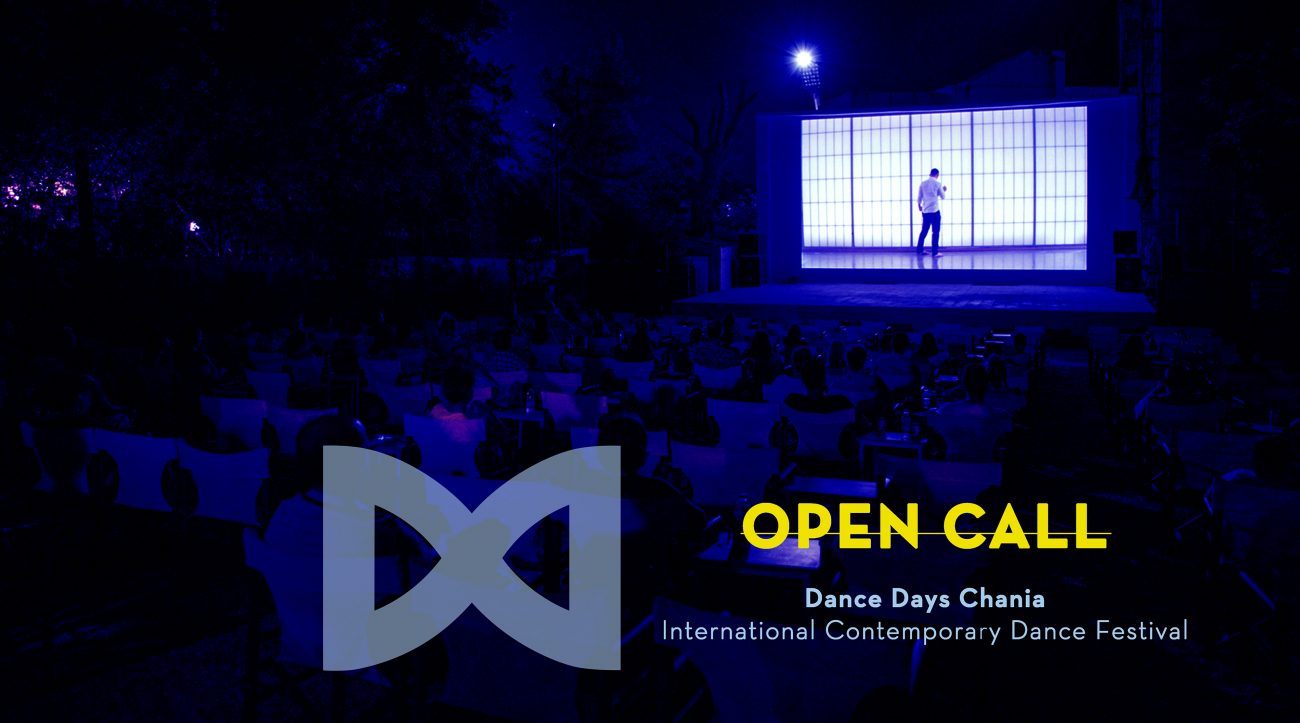 Open Call for video dance works for the 11th Dance Days Chania international contemporary dance festival, to be held in Chania, Crete, Greece, 18 July - 1 August 2021. The festival program consists of performances, workshops, site specific projects, the Video Dance section, the "New creators in the city" section, lectures and more.
Deadline for applications: 4 April 2021
The international contemporary dance festival "Dance Days Chania", continues empowered and awakened investing in human more than ever, in a peculiar time period for life and arts.
For this year, we are looking for groundbreaking video dance works with strong, vivid imagery content. Projects/art works that enhance or challenge the approach or notion of choreographing for the camera.
DDC has received the EFFE Label 2017-2018 & 2019-2021 certification by the European Organization EFA.
How to apply: Visit our website http://dancedays.gr/ and fill up the application form for a video dance work proposal. Then send an email to videodanceddc@gmail.com with all the necessary material of your work. Please make sure you read first the terms and conditions of this year's festival.
For further information, please visit https://www.facebook.com/DanceDaysChania/