Global Hackathon 2021 on immersive participatory experiences - apply NOW!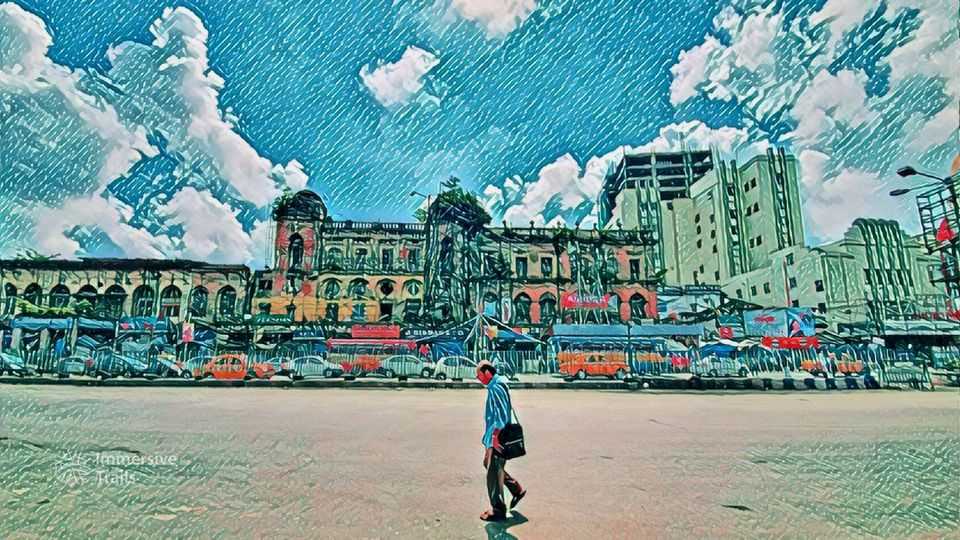 The University of Exeter and Immersive Trails Academy (a heritage walks organisation in Kolkata, India) are collaborating on a virtual Global Hackathon that will equip undergraduate students with the actionable professional skills required to thrive in a global digital workspace. Students from South Asia invited to apply to participate in online zoom training.
DEADLINE FOR APPLICATIONS: 31 JANUARY 2021 !!
Eligibility: Current undergraduate students in Liberal Arts, Humanities & Social Sciences from India, Bangladesh, Pakistan, Sri Lanka, Afghanistan, Maldives, Nepal & Bhutan
The programme aims to make students more independent by innovatively harnessing the power of the digital universe to impact livelihoods, enhance self-sufficiency and create employment opportunities. Participants will learn innovative, tech-based ways of dealing with global challenges by working across national and cultural boundaries.
​Through this virtual Global Hackathon, undergraduate students in Liberal Arts, Humanities and Social Sciences from the University of Exeter and across South Asia will have the opportunity to convert their theoretical learning into practical applications using digital means to create participatory immersive experiences. This 4-week virtual programme begins with a week of Masterclasses conducted by experts from the Immersive Trails team.
These include:
- Finding sources: Research Methods
- Contextualizing the community and ethics
- Conceptualizing an online experience
- How to create an online experience:
- Recording
- Editing and Delivering
​The Masterclasses will be followed by 3 weeks of individual project work by the participants and mentoring from the Immersive Trails team. Then at the end of Week 4, the students will submit a recording of their digital project for review by a panel of judges and to receive feedback from their peers.
​In addition to receiving a certificate, students who present exceptional projects have the possibility of joining Immersive Trails as a virtual experience curator beyond the Global Hackathon in accordance with the spirit of the "Future of Work".
If you are not eligible for this training but are interested to join IMMERSIVE HERITAGE WALKS through Kolkata, please check here for a very interesting programme of expert-led virtual tours: https://www.heritagewalkcalcutta.com/walks-tours