Germany | University of Göttingen showcase of Asian and multicultural artists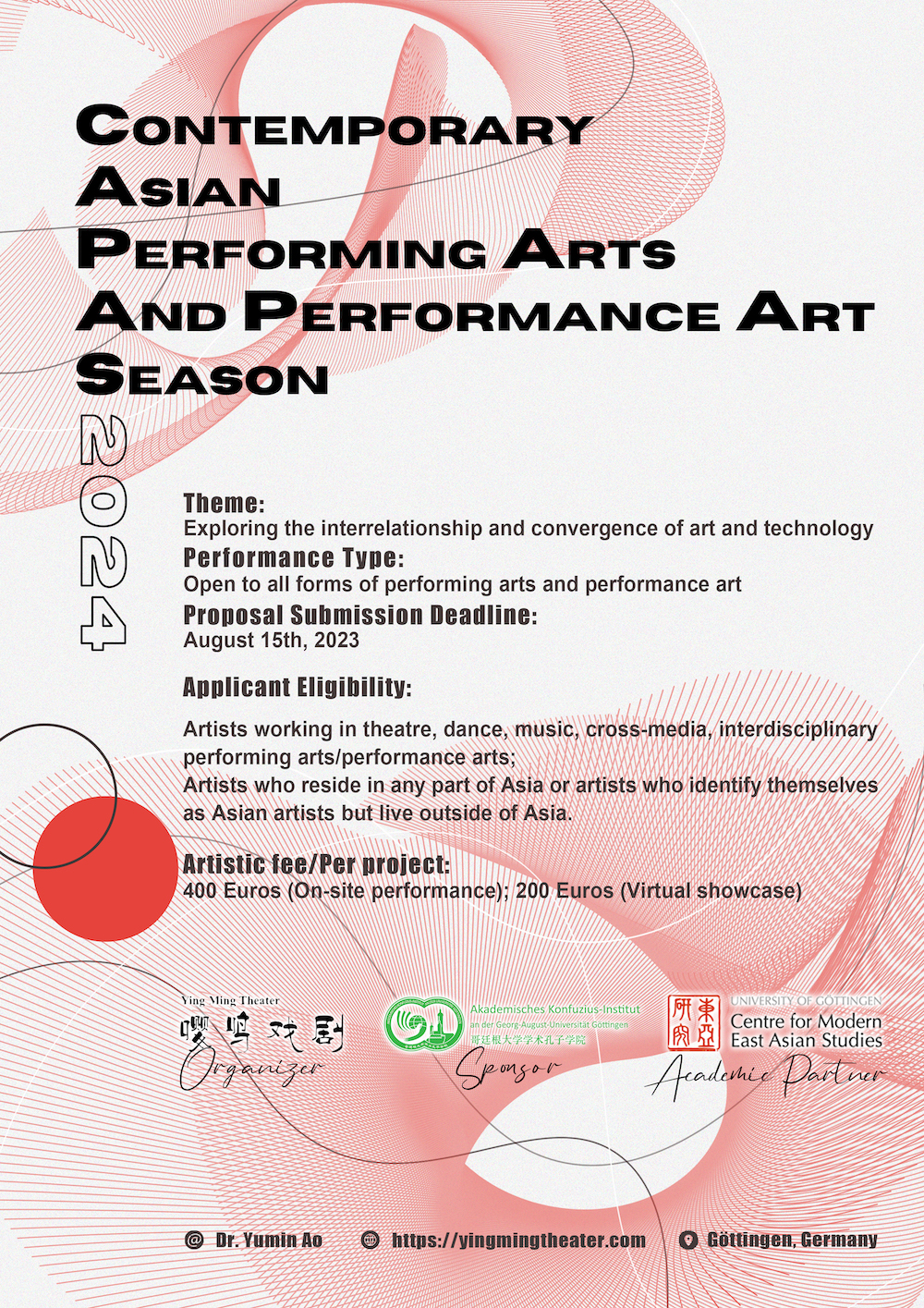 At the University of Göttingen, Germany, the Journal of Ying Ming Theatre's editorial team is calling for Asian and multicultural artists to submit performance proposals on the theme "Exploring the Interrelationship and Convergence of Art and Technology" to be shown in in Göttingen and online between February and May 2024.
The ever-evolving landscape of technology has undeniably influenced the art world, revolutionising creative expression and pushing boundaries in unimaginable ways. As the world continues to witness rapid technological progress, the organiser seeks both collectives and solo artists who are intrigued by the potential synergy between art and technology, whether they be actors, dancers, musicians, or multidisciplinary artists.
With this call, the organiser aims to highlight the symbiotic relationship between art and technology, exploring how technological advancements have transformed the creative process, aesthetics, and audience engagement. From digital art and interactive installations to virtual reality experiences and algorithmic creations, they encourage artists to explore the vast possibilities that arise when art and technology intertwine.
The call is open to all forms of performing arts and performance and the duration for each performance is 20–30 minutes.
Support
An estimated artistic fee of 400 EUR per artistic contribution
The organiser is unable to cover production costs or expenses related to rehearsals, however, they may be able to offer transportation support for props
The organiser has limited financial assistance available for travel, including two overnight stays, for a select number of individuals
In addition to physical presentations, the festival is expanding its reach through an online platform. This virtual space showcases curated videos and exhibitions. The organiser offers an estimated artistic fee of 200 EUR per online project.
Deadline: 15 August 2023
Image: © Zijin Chen