Geneva | Embassy of Foreign Artists 2020 residency call - themed projects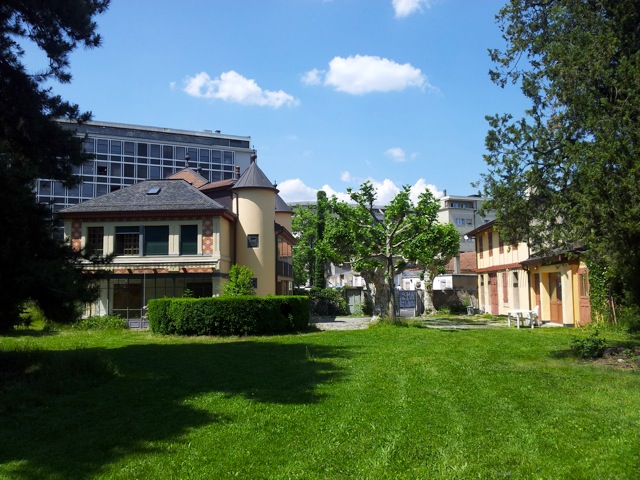 The Embassy of Foreign Artists is launching calls for themed projects, open to all types of artistic practice, open to artists aged 28+ living anywhere in the world outside the Geneva area. Three month residencies are offered on the different themed projects at EoFA in Geneva, Switzerland.
The themed projects for 2020 are:
- Art and Citizenship: looking at the world with a critical eye
- Art and Science: exploring scientific issues through art
- Art and Histories: giving form to archives
- Art and Territory: intervening in urban space
and a special focus for 2020 is:
- Focus on the 9th art: practice of comics and illustration
Eligibility criteria:
– The open call is addressed to all professional artists coming from following artistic fields: performing arts, visual arts and applied arts (fine arts, dance, theatre, music, literature, comics, cinema, etc.). Cultural practitioners, active in the research of contemporary cultural practices, such as curators, play writers, set designer or from other fields and applied disciplines (architecture, design) are also invited to apply;
– Be in possession of a wide range of creations, publications and performances at a professional level;
– Not be currently registered in a basic artistic training course;
– Not be living in Geneva/Geneva region;
– Speak English;
– Be above the age of 28 years in the year of the residency;
– Accept and agree to pay costs related to their travel and artistic production.
The Embassy of Foreign Artists (EoFA) is a unique place for artists to live, work, conduct research, and share ideas. Our spaces inspire all stages of the creative process, from initial experimentation and reflection to the presentation of more finished work. EoFA's primary goal is to welcome visiting artists and establish programming that encourages interaction with the general public, be they professionals, amateurs or just curious. EoFA also organizes large-scale events where local and visiting artists from various artistic practices (music, dance, performance art, installations, readings, etc.) can meet and collaborate. Establishing itself as a generator of original ideas through its projects and events, EoFA is a crucial part of Geneva's artistic community, sought out by established and emerging artists both in Switzerland and abroad.
Applications are now open until the 15th of May 2019, at midnight, local time (UTC+2).