Future Innovators Summit - call for applications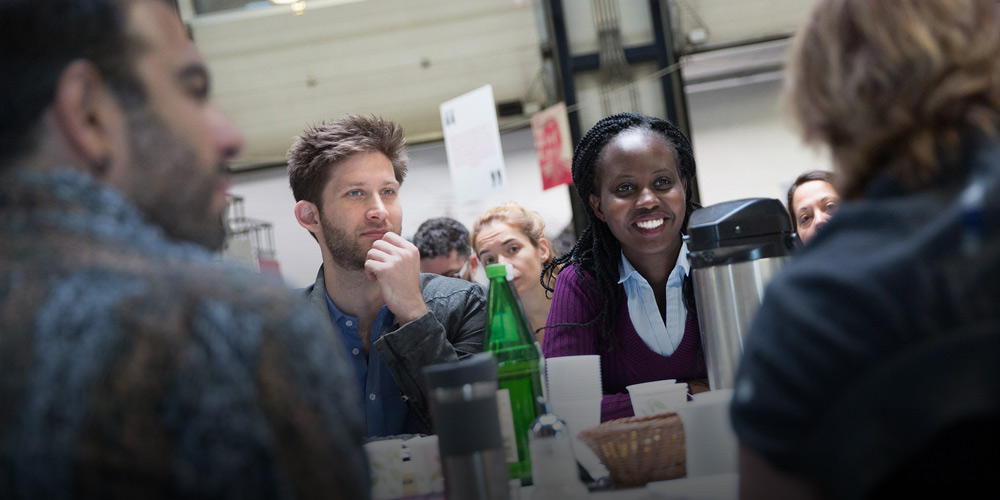 Open Call for Future Innovators Summit 2018 @ Ars Electronica Festival, Linz/Austria, from 6-9 September. Application Deadline: July 25, 2018 / noon / 12:00 / Central Europe Time!
We are searching for people who have conceptual ideas and are eager to intensively reflect on this year's topics and questions. We are searching for innovative thinkers who can imagine alternative future scenarios and who have the skills to tackle the challenges involved in finding and responding to a Creative Question and presenting the responses to the festival audience. Deadline: July 25, 2018!

The Future Innovators Summit (FIS) is a creative system to develop ideas and prototypes for the future. The goal of each FIS is to find and extract Creative Questions – crucial questions which are stimulating ideas and agendas for a better future. A vast international mix of experts from different areas will come together to intensively discuss this year's main themes:
# Future Humanity
# Future Dignity
# Future Sharing
WHY IS THIS A UNIQUE OPPORTUNITY?
FIS is an event for creative collisions. Many different people from all places around the world and with different backgrounds come together for mutual inspiration and for discussing the crucial topics which concerns the Future of Humanity – our future!
PROGRAM OVERVIEW:
Day 1 (Sept. 6, 2018): Kick Off Day & Inspirational Opening Lectures
Day 2 (Sept. 7, 2018): Inspiration Day at the Festival Locations
Day 3 (Sept. 8, 2018): Intensive Workshop Day with support by Mentors
Day 4 (Sept. 9, 2018): Final Presentation and Networking Day

BENEFITS:
All selected applicants will be invited to Ars Electronica Festival, September 6-10, 2018 and will receive the following benefits:
• Travel & accommodation
• Full festival pass including Ars Electronica Gala ticket
• Participation in networking dinner and events

SOUNDS GOOD? - FOR MORE INFORMATION HOW FIS WORKS AND HOW TO APPLY PLEASE VISIT OUR WEBSITE:
https://www.aec.at/error/en/fis/
Info & Help Service: futureinnovators@aec.at

>> PLEASE NOTE: We are not accepting applications via email!!
--