Frieze London | Emdash Award 2013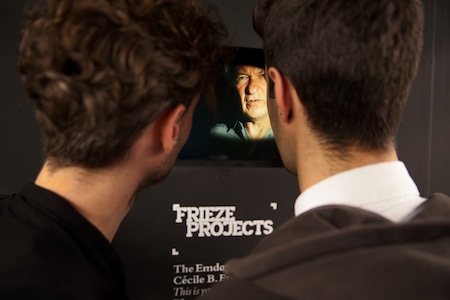 Applications for the Emdash Award 2013 are now open, part of the Frieze London projects programme. It is open to artists living outside the UK, up to 5 years after graduation or under 35 years.
Artists are invited to propose a new work to be realised at Frieze London, the work will be produced under the auspices of Frieze Projects. Projects may take the form of site-specific installation; performance; film; video or print work.
Applications to the Emdash Award can be submitted online only.
The closing date is 16 January 2013.
The Emdash Award includes:
• A three-month residency at Gasworks from August to October 2013 including accommodation, per diems and travel expenses
• Project production costs of up to £10,000
• An artist's fee of £1,000
The Emdash Award is open to non-UK-based artists within five years of graduating from an undergraduate or postgraduate degree, or under 35 years of age.
Gasworks
is a contemporary arts organisation in South London housing 12 artists' studios and presenting a programme of exhibitions, residencies, international fellowships and educational projects.
The Emdash Award returns to Frieze London for the third consecutive year in 2013 as part of the acclaimed Frieze Projects programme.  Frieze Projects is a programme of site-specific commisions shown at Frieze London each year. Produced by Frieze Foundation, The Emdash Award is supported by the Emdash Foundation and presented in collaboration with Gasworks. The recipient of the award will have the unique opportunity to present their work at Frieze London 2013 to a significant international audience.